Read In:
5
minutes
Share the post "Banishing Scorpions: Effective Measures for Texas Homes"
Scorpions prefer relatively dry environments, which means you can find them all over Texas. The scorpion found most commonly in Texas is the striped bark scorpion. We all know scorpions will sting when they feel threatened, so you probably prefer not to encounter them. So, how can you get rid of scorpions in Texas?
It's almost impossible to get rid of scorpions with pesticides alone. Cleaning and preparing an area where scorpions may hide is the best way to get rid of them. If you understand their habitat better, you can better control scorpions and even get rid of them entirely.
How To Manage And Get Rid Of Scorpions In Texas
The first strategy to get rid of scorpions in Texas is to stay in control of your environment, never giving them a chance to make your home their habitat.
Scorpions prefer dry areas but never so dry that they can't access a good water supply. They also prefer hiding in dark places, especially during the day, so you can find them outside, hiding under logs or stones. They will also enter buildings if they can, where they can get shade and a good supply of water.
Here are some simple anti-scorpion tactics you can use. Even though there's no guarantee that it will eliminate the scorpion problem, they are the first steps you should take to control a scorpion infestation.
Ensure that any area where scorpions can hide is clean.
If you have logs, trash, stones, bricks, or any sort of debris that's lying around, scorpions can use that to hide. So it's important to clean around those objects, clear away any grass and bushes close to them, or eliminate them entirely.
Your garbage containers must be above ground level, ideally standing on a frame and not directly on the ground.
Keep your lawn mowed; scorpions hide in unkempt areas.
If you have tree branches near your home or outdoor buildings, you need to prune those branches. The scorpions that you can find in Texas are good climbers, and they may use these branches to get into buildings.
The same goes for bushes that are too close to outdoor buildings or homes. Keep all bushes trimmed so scorpions can't use them to get inside buildings.
If your buildings are well-sealed so that there are no holes, crack, or crevices they can use to get inside, you are one step closer to getting rid of the scorpions. This includes window frames and door frames.
When you gather firewood, use it immediately. Unused firewood becomes debris you keep conveniently close to your buildings, creating the perfect habitat for a scorpion to hide.
If you have structures that need some TLC or have bricks or stones that contain weeping holes, you should plug those holes in some way. Closing holes where scorpions can hide also brings you closer to your goal of getting rid of them entirely.
Water sources can also attract scorpions to your home. Examine every corner of your property and repair all leaky faucets and pipes. This is one problem you can never solve entirely because we need water to survive, and so do scorpions. They will try to stay near areas where they can most easily survive.
After you've done all you could to prepare your property, you can use pesticides against scorpions. Some are more effective than others.
When all else fails, it's time to call pest-control professionals for assistance.
What Pesticides Can You Use To Get Rid Of Scorpions?
There are two types of pesticides that you can use: synthetic and natural-derived pesticides. Pesticides will only work correctly after cleaning your property and adequately preparing it against scorpions.
You should carefully follow the directions for mixing, dosage, and application methods for the pesticide to get the best results. Here's a basic guideline, but you should use the tips provided with the pesticide.
| | | |
| --- | --- | --- |
| Type Of Pesticide | Ingredients Of The Pesticide | Using The Pesticide |
| Synthetic Pesticide | PermethrinBifenthrinCyfluthrinDeltamethrinLambda-cyhalothrinCarbarylPropoxur | The pesticide should be applied around the foundation of outdoor buildings and your home. It should also be applied 1 foot above the ground onto the walls. You should treat all points of entry with the pesticide. |
| Natural-Derived Pesticide | Cinnamon OilRosemary OilThyme OilClove OilPeppermint OilPyrethrum | Pesticides that are naturally derived should be applied more frequently. They do not have the same prolonged effects as synthetic products. Apply the naturally-derived pesticides to the foundations, walls, windows, and door frames, as with synthetic pesticides. |
Pesticide Types
When All Else Fails, Call The Professionals
Unfortunately, no matter how hard we work to eliminate nuisances like scorpions, sometimes all our efforts hardly make a dent, and we have no choice but to call in pest-control professionals to do the work for us.
These professionals are trained in ways we are not; they know exactly what dosage and mixture of pesticide to apply for the size of your property and buildings.
If you are adamant about getting rid of the scorpions, and your efforts have been fruitless, then now may be the time to call in people who know how best to assist you with the scorpion problem.
FAQs About Scorpions
How Many Scorpion Species Live In Texas?
There are 18 scorpion species in Texas alone, and only one can be found throughout the state. The striped bark scorpion is the one that causes the most stings.
What Are The Most Common Scorpion Sting Symptoms?
Scorpions are venomous, no matter which species stings you. So it's vital to know the symptoms and when you need medical assistance. The signs to look out for are:
Tingling, burning, numbing, and severe pain.
Swelling and skin irritation are some of the less severe symptoms.
If you feel cardiac irregularities or the onset of paralysis, then you have to seek immediate medical assistance.
The most severe scorpion sting symptom is death, though this is rare with the scorpions found in Texas.
When Are Scorpions Most Active In Texas?
Though scorpions are present throughout the year, they thrive in the hotter summer months. July to August is when you will see them most. This is their mating season, so they will seek water sources and shelters, like rocky debris and wood piles, to cool off a bit.
Can Texas Scorpions Climb Walls?
The striped bark scorpion, the most common in Texas, is very good at climbing walls and trees and even climbing on branches to get on rooftops. This is how they often end up in attics and homes.
Can Scorpions Live In Plumbing?
Scorpions are living creatures that need water to survive. They will seek it out in any form, which includes plumbing and climbing through drains to find water sources.
Which Scorpions Are Commonly Found In Texas?
The following 18 species of scorpions are common in Texas. They are venomous and will sting, but they will probably not cause death unless you are allergic to a scorpion's venom.
Striped bark scorpion
Thick-handed scorpion
Texas cave scorpion
Russell's scorpion
Trans Pecos
Eastern sand scorpion
Lesser Stripetail scorpion
Arizona bark scorpion
The Intermediate scorpion
Giant hairy scorpion
Wauer's dwarf scorpion
Chihuahuan slender-tailed scorpion
Big Bend
Vaejovis Chisos
Chihuahuanus Giobosus
Paruroctonus Boquillas
Pseudouroctonus Brysoni
Pseudouroctonus Apacheanus
References:
Share the post "Banishing Scorpions: Effective Measures for Texas Homes"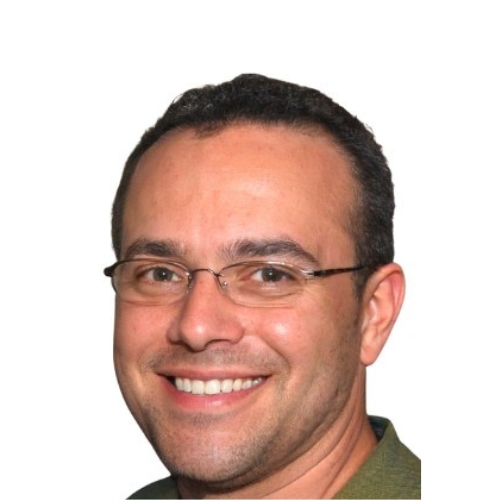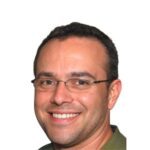 Christian Linden is a seasoned writer and contributor at Texas View, specializing in topics that resonate with the Texan community. With over a decade of experience in journalism, Christian brings a wealth of knowledge in local politics, culture, and lifestyle. He holds a Bachelor's degree in Communications from the University of Texas. When he's not writing, Christian enjoys spending weekends traveling across Texas with his family, exploring everything from bustling cities to serene landscapes.