Read In:
4
minutes
It's an idea that often gets tossed around in the Lone Star State: Can Texas survive on its own? After all, Texas was once its own country, joining the Union in 1845. Its residents often have an independent streak and plenty of state pride. Former Texas Gov. Rick Perry even floated the idea a decade ago.
Could Texas survive as an independent country? In simple terms, it would be difficult. Texans have many advantages that would disappear if Texas was its own country.
Read on to find out if Texas could survive as an independent country nestled between the United States and Mexico.
Texas Can Survive on Its Own
Texans might threaten to secede when they disagree with the federal government or the president. Here are some reasons why that idea surfaces.
Texas is the second-largest of the 50 states, in square miles and population.
The Lone Star State was an independent country from 1836 to 1845.
Texas' economy would be in the top 15 in the world if it was an independent country.
Texan taxpayers send more money to the federal government than they get back. They send approximately $198 billion to Washington, D.C., but the state receives only $33 billion from the nation's capital.
However, Texas could struggle to survive as a country on its own. Here are some of the obstacles Texas would face in going solo.
Economic Woes
Texas may have a booming economy now, but many of its benefits follow federal investment in infrastructure. Without those investments in highways, bridges, and other infrastructure, companies would likely leave the state due to disrepair or the high taxes that it would take for Texas to maintain these assets.
More Government Interference
If Texas became its own country, it would have to create more bureaucracy. Texas officials would have to deal with foreign affairs and aviation regulations as well as check passports – things that the federal government currently handles.
Rough Roads
Texas will receive $35.4 billion for its highways due to a recently signed infrastructure bill. The state has more than 14,000 miles of U.S. highways within its borders, but the U.S. government would not maintain those roads if Texas was its own country.
Lost Jobs
Many Texans are federal employees or are in the military and stationed there. Those Texas residents would lose their income if Texas became an independent country. Add to that the thousands of Texans who work for firms that would leave the state if Texas sought its independence.
Retirement Panic
Social Security is a key part of retirement income for Texas seniors, as well as for those with disabilities. That income from the federal government would go away for millions of Texans if the state seceded.
Other federal programs, such as Medicare, Medicaid, SNAP, and WIC, would also leave the state.
No Disaster Aid
A massive ice storm hit Texas in 2021, knocking out the state's power grid for days. Hurricanes and tornadoes have also damaged property in the state. When disasters like these strike, the Federal Emergency Management Agency (FEMA) steps in to help.
If Texas was independent, that federal help would not come. Any aid sent would be at the government's discretion.
No Education Dollars
Texas K-12 schools and universities benefit from federal funding. Through the Texas Education Agency, federal programs can assist students seeking a public education. Those funds would not be available if Texas were to go it alone as an independent country.
Immigration Policy
Texas as an independent country would have to deal with immigration issues not only from Mexico but also from the nearby states of Oklahoma, Louisiana, and Arkansas. A trip to New Orleans might mean going through Customs.
No Federal Regulations
Texas residents might look at the many rules and regulations of federal agencies as a hardship. The thought of unrestricted gun sales and no rules regarding food, drugs, care for the environment, workplace safety, or wages might have some Texans ready to secede tomorrow, as those regulations were put in place to protect the public.
Seceding Is Illegal
Texas joined the Union in 1845, yet sided with the Confederacy during the Civil War. After the war, in the 1869 case of Texas v. White, the U.S. Supreme Court ruled that individual states could not unilaterally leave the union even if many of that state's residents wanted to secede.
The United States Constitution bans states from leaving, though it will allow new states to join the nation.
Congress approved the Joint Resolution for Annexing Texas to the United States in 1845. This legislation said that Texas could splinter into five states, not that it could depart from the nation.
Texas Survival FAQs
Here is additional information on the state of Texas.
Can Texans receive disaster assistance?
The Texas Health and Human Services Commission work to ensure that health care and SNAP food benefits are available to residents during and after a disaster.
FEMA (the U.S. Federal Emergency Management Agency) can help provide housing or home repair for renters and owners whose property was destroyed or damaged.
How many Texans are in the military?
There were 174,598 active duty and reserve military members in Texas as of September 2021.
How many Texas residents receive Supplemental Security Income (SSI)?
SSI provides monthly payments to adults age 65 or older who meet certain financial requirements. 181,806 Texas citizens in this category received SSI benefits in December 2020.
Who can immigrate to Texas?
Relatives of approved residents might be able to immigrate to the U.S. Individuals who possess an employment visa can apply for permanent residence in the country.
References:
Share the post "Can Texas Survive on Its Own? "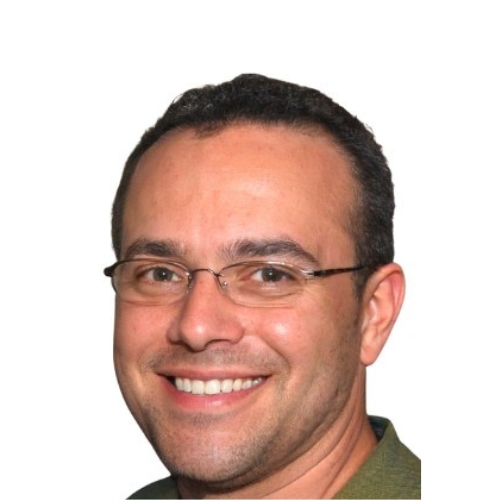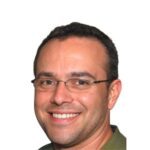 Christian Linden is a seasoned writer and contributor at Texas View, specializing in topics that resonate with the Texan community. With over a decade of experience in journalism, Christian brings a wealth of knowledge in local politics, culture, and lifestyle. He holds a Bachelor's degree in Communications from the University of Texas. When he's not writing, Christian enjoys spending weekends traveling across Texas with his family, exploring everything from bustling cities to serene landscapes.