Read In:
10
minutes
Share the post "Safety First: An In-Depth Look at Dallas"
Dallas is safer than some other cities in Texas, although it's not the safest. So we will look at what you must look out for and consider keeping safe.
Dallas, Texas, may be considered unsafe if you look at the FBI's most recent statistics. According to the FBI's report in 2019, Dallas had the 31st-highest violent crime rate in the United States. Still, if you avoid the shady parts of the city and take a few precautions, you won't have to worry much about your safety.
Let's help you understand more about crime rates in Dallas, Texas, so that you have the whole picture.
Is Dallas Safe?
Many Dallas residents consider Dallas safe despite the FBI statistics, which are pretty confusing. This is because crimes are usually concentrated in certain areas in Dallas.
By steering clear of those regions, visiting the city shouldn't concern most people. Still, you'll want to keep a few numbers in mind to understand the scope of crime rates in Dallas, Texas.
Violent Crime and Property Crime Rates
The violent crime rate in Dallas scored 774.64 incidents per 100,000 residents in 2019. That's almost double the average violent crime rate in the United States, which is 366.7 incidents per 100,000 residents.
Dallas's property crime rate wasn't better either, ranking at 3,185.09 incidents per 100,000 residents. Once you compare this to the nation's average property crime rate of 2,109.9 per 100,000 residents, you can see how Dallas appears unsafe in this regard.
Crime Statistics in 2019 vs. 2020
Despite the numbers above, things started looking up regarding crime rates in 2019 vs. 2020. In the following table, you'll notice how all types of crimes, from robbery to vehicle theft, have significantly decreased thanks to the crime reduction plan that came into effect.
| | | |
| --- | --- | --- |
| Crime Type | 2019 | 2020 |
| Robbery | 4,668 | 3,457 |
| Burglary | 8,932 | 8,017 |
| Larceny/Theft | 27,630 | 27,261 |
| Motor Vehicle Theft | 11,047 | 10,665 |
| Rape | 617 | 485 |
Dallas Crime Rates 2019 vs. 2020
These numbers are promising, but unfortunately, we can't say the same for homicide and aggravated assault crimes in 2019 vs. 2020.
There were 203 homicide incidents in 2019, which rose to 252 in 2020, making for a +24.14% change. Aggravated assault instances also climbed from 6,468 in 2019 to 7,986 in 2020, with a +23.4% difference.
Crime Statistics in Dallas Compared With Cities in Texas
I was wondering where Dallas ranks regarding safety compared to other Texas cities. Well, below is a table with all the numbers that matter.
Keep in mind that the following data belongs to the year 2019.
| | | | | | | | | |
| --- | --- | --- | --- | --- | --- | --- | --- | --- |
| City | Population | Robbery | Burglary | Theft | Motor Vehicle Theft | Rape | Assault | Homicide |
| Houston | 2,355,606 | 9,147 | 17,038 | 71,614 | 13,098 | 1,249 | 14,586 | 275 |
| Dallas | 1,363,295 | 4,400 | 9,210 | 25,812 | 10,257 | 797 | 6,369 | 198 |
| San Antonio | 1,559,166 | 1,965 | 8,172 | 51,469 | 7,781 | 1,630 | 7,346 | 105 |
| Fort Worth | 915,237 | 972 | 3,969 | 17,301 | 3,335 | 470 | 2,557 | 69 |
| Austin | 986,062 | 971 | 4,344 | 29,216 | 3,028 | 534 | 2,416 | 32 |
| El Paso | 686,793 | 338 | 1,048 | 8,479 | 851 | 310 | 1,734 | 40 |
Dallas Crime Rates Compared To Other Texas Cities
Neighborhoods To Be Cautious In Dallas
According to the word of various Dallas citizens, including ourselves, you should be safe in the city if you don't wander into bad neighborhoods. By staying away from the known hotspots for drug dealing, gang activity, and other notorious actions, there should be nothing to worry about.
Although there are some good areas, to be on the safe side be precautions in;
South Dallas
A few parts of East Dallas
North-West Dallas
Deep Ellum (especially at night)
Oak Cliff
Fair Park (especially the parts at the east or south)
Wolf Creek
Convention Center District
South Boulevard-Park Row
Cockrell Hill
Cedar Crest
On the other hand, the following places are relatively safer:
North Dallas
Frisco
West McKinney
Oakdale
Eastern Colleyville
Country Brook
Double Oak
Safety Measures for Tourists in Popular Areas of Dallas
When visiting popular areas in Dallas, tourists should consider several safety measures to ensure a secure and enjoyable experience. Here's a comprehensive guide:
General Safety Measures
Stay Aware of Your Surroundings: Always be alert, especially in crowded areas. Avoid distractions like excessive phone use.
Secure Your Belongings: Use anti-theft bags or backpacks, and keep valuables like passports and wallets in a safe place.
Travel in Groups: Especially at night, it's safer to explore with others.
Avoid Unfamiliar Areas: Stick to well-lit, well-traveled streets, especially after dark.
Respect Local Laws and Customs: Be aware of and adhere to local laws to avoid any legal issues.
Specific Safety Tips for Popular Dallas Areas
Downtown Dallas and Arts District:

Frequent police patrols and surveillance cameras are in place.
Avoid less crowded streets at night.

Deep Ellum:

Known for nightlife; stay in groups and watch your drinks.
Park in well-lit areas and avoid leaving valuables in your car.

Uptown:

Use the McKinney Avenue Trolley for free and safe transportation within Uptown.
Be cautious when using ATMs in less crowded areas.

Bishop Arts District:

Enjoy the daytime activities; some areas might be less safe at night.
Keep an eye out for pickpockets in crowded spots.
Emergency and Assistance
Emergency Services: Dial 911 for immediate police, fire, or medical emergencies.
Non-Emergency Police Assistance: For non-urgent police matters in Dallas, call the non-emergency number at 214-744-4444.
Tourist Information Centers: Visit local tourist centers for maps, advice, and assistance. The Dallas Visitor Center's contact is (214) 571-1000.
Local Hospitals and Clinics: For medical emergencies, note the location of nearby hospitals and clinics. Baylor University Medical Center at Dallas and Parkland Hospital are major hospitals in the city.
Transportation Safety
Use Reputable Taxi Services or Rideshare Apps: Opt for well-known transportation services, especially at night.
Public Transportation: Dallas Area Rapid Transit (DART) is reliable; however, be aware of your surroundings at train stations and bus stops.
Stay Informed
Check the News: Stay updated on local news for any alerts or public safety announcements.
Consult with Hotel Staff: Hotel staff can provide advice on safe areas and local tips.
Weather Awareness: Dallas can experience extreme weather; stay informed about any weather alerts during your visit.
By following these safety measures and staying informed, tourists can enjoy Dallas's diverse attractions and experiences while minimizing risks. Remember that most visits to popular tourist destinations are trouble-free, but taking these precautions can help ensure a safe and memorable trip.
Staying Safe During Severe Weather Events
Dallas, Texas, experiences a range of extreme weather conditions throughout the year, each posing unique challenges and requiring specific preparedness measures. Here are some specific details about these weather conditions and their typical occurrences in Dallas:
1. Thunderstorms and Lightning
Peak Season: Spring and Fall.
Key Concerns: Lightning, heavy rain, and strong winds. Occasionally, these storms can produce hail and tornadoes.
Safety Tips: Seek shelter indoors, avoid using electrical appliances, and stay away from windows.
2. Tornadoes
Peak Season: Spring (March to May) and secondarily in the fall.
Key Concerns: Dallas lies in the southern part of "Tornado Alley" and is prone to tornadoes.
Safety Tips: Have a tornado plan, know where to shelter, and stay informed about weather warnings.
3. Extreme Heat and Drought
Peak Season: Summer, especially July and August.
Key Concerns: Heat exhaustion, dehydration, and increased wildfire risk.
Safety Tips: Stay hydrated, avoid strenuous outdoor activities during peak heat hours, and use air conditioning.
4. Flooding
Peak Season: Spring and early summer.
Key Concerns: Flash flooding from heavy rains, especially in low-lying areas.
Safety Tips: Avoid driving through flooded roads and move to higher ground if necessary.
5. Hail
Peak Season: Spring.
Key Concerns: Damage to vehicles, roofs, and windows.
Safety Tips: Move vehicles under cover if possible and stay indoors.
6. Ice Storms
Peak Season: Winter, particularly in December and January.
Key Concerns: Icy roads, power outages, and tree damage.
Safety Tips: Limit travel during icy conditions and have an emergency kit ready for power outages.
7. Severe Winter Weather
Occurrence: Infrequent but can occur in winter months.
Key Concerns: Snow, ice, and freezing temperatures can disrupt travel and utilities.
Safety Tips: Prepare for potential power outages and avoid travel during severe winter weather.
Preparedness Resources:
National Weather Service (NWS) Fort Worth/Dallas: Provides weather alerts and forecasts (website).
City of Dallas – Emergency Management: Offers local emergency alerts and preparedness information (website).
Dallas County – Homeland Security and Emergency Management: Coordinates emergency management efforts within the county (website).
Understanding the typical timing and nature of these extreme weather conditions can help residents and visitors in Dallas prepare adequately and ensure their safety.
Emergency Contact Numbers in Dallas
Emergency contact numbers are vital for ensuring safety and receiving prompt assistance. In Dallas, Texas, residents and visitors should be aware of the following critical emergency and non-emergency contact numbers:
Emergency Numbers
911 – Emergency Services

For immediate assistance in life-threatening situations, fire emergencies, or serious crimes in progress.
Non-Emergency Numbers
Dallas Police Department Non-Emergency:

Phone: 214-744-4444
Use for non-life-threatening situations requiring police assistance.

Dallas Fire-Rescue Non-Emergency:

Phone: 214-670-4416
For fire-related concerns that do not pose an immediate threat.

Poison Control Center:

Phone: 1-800-222-1222
Provides advice on dealing with poisoning emergencies.

Dallas Animal Services:

Phone: 214-670-6800
For issues related to stray, lost, or dangerous animals.

Dallas 311 Service:

Phone: 311 or 214-670-3111 (if calling from outside Dallas)
For city services like sanitation, code complaints, and non-emergency city issues.

Dallas Public Works:

Phone: 214-948-4250
For reporting issues like road damage, water leaks, or other public infrastructure concerns.

Texas Roadside Assistance:

Phone: 1-800-525-5555 or Dial 112
For vehicle breakdowns or road hazards on Texas highways.

Mental Health Crisis Hotline:

Phone: 1-866-260-8000
For mental health support and crisis intervention.
Utility Emergencies
Oncor Electric Delivery (Electric Outage):

Phone: 1-888-313-4747
For reporting electric service outages or electrical emergencies.

Atmos Energy (Gas Leaks):

Phone: 1-866-322-8667
For reporting gas leaks or gas service emergencies.
Healthcare Emergencies
Local Hospitals:

It's advisable to have the contact details of the nearest hospital handy for medical emergencies.
Having these numbers readily accessible can be crucial in various scenarios, from urgent crises to reporting issues with city services. It's recommended to save these numbers in your phone or keep a physical list in an easily accessible location.
Additional contact numbers relevant to your needs should also be noted for specific medical, legal, or other specialized emergencies.
Neighborhood Watch Programs in Dallas
Neighborhood watch programs in Dallas are offered by the Dallas Police Department (DPD) and other local organizations. These entities play a key role in facilitating and supporting these community-driven safety initiatives.
Specifics of Neighborhood Watch Programs in Dallas
Dallas Police Department's Role

Community Engagement Unit: Operates programs to foster police-community relations, including support for neighborhood watch groups.
Crime Watch Executive Board (CWEB): This board, made up of volunteers, works closely with the DPD to coordinate neighborhood watch activities across Dallas.

Training and Resources

Crime Prevention Training: The DPD offers residents training on home security, personal safety, and reporting suspicious activities.
Resource Materials: Guides, pamphlets, and online resources are available to assist in setting up and maintaining a neighborhood watch.

Neighborhood Policing Officers

Each Dallas neighborhood has assigned police officers who work closely with watch groups, offering advice and support.

Community Meetings and Workshops

Regularly scheduled meetings are held where police officers provide updates on local crime trends and safety tips.
Workshops on specific topics such as identity theft prevention, cyber safety, and emergency response.

Communication Tools

DPDBeat: The official Dallas Police Department blog provides updates and news relevant to neighborhood watch groups.
Nextdoor App: Used by many Dallas neighborhoods for real-time communication and alerts.

Volunteer Opportunities

Residents can volunteer for various roles, from neighborhood patrols to organizing community events.
How to Get Involved
Contacting the Community Engagement Unit: Reach out directly to the DPD's Community Engagement Unit for specific information on how to start or join a watch group in your neighborhood.
Local Community Meetings: These are often announced on the DPDBeat, community bulletin boards, and local social media groups.
Direct Engagement with the Police Department: Attend public events or precinct meetings where local law enforcement officers are present to inquire about neighborhood watch programs.
Additional Resources
DPD Non-Emergency Contact: For general inquiries about neighborhood watch programs, contact the DPD's non-emergency number.
Local Community Centers: These centers often have information on neighborhood watch programs and upcoming community safety events.
Dallas's neighborhood watch programs are deeply integrated with local law enforcement efforts, providing a structured and supportive environment for residents to contribute to the safety and security of their communities.
Through active participation, training, and communication, these programs aim to create a vigilant, informed, and cohesive community network, enhancing the overall safety and quality of life in Dallas neighborhoods.
Contact Details for Further Involvement
Dallas Police Department (DPD) Resources
Community Resources
Local Community Centers
Dallas City Hall
Volunteer and Training Opportunities
Volunteer with DPD
Crime Prevention Training
Safety and Emergency Contacts
Dallas 911 Services

For emergencies: Dial 911
911 Service Information: Dallas 911
Dallas Safety FAQ
Is Dallas safe to walk around at night?
Dallas is safe to walk around at night only if you stick to well-populated areas and places where crime rates are at their lowest. Still, you should be extra careful walking in any big city at night, especially if it's approaching midnight.
To be safe in Dallas, avoid going to South Dallas, Fair Park, North-West Dallas, Oak Cliff, and Pleasant Grove at night.
Is it safe to travel to Dallas alone?
Yes, it's mostly safe to come to Dallas and stay here for a few days alone if you follow a few precautions to avoid trouble.
For instance, you'll need to:
1. Map out your routes every day and make sure you don't cross any of the shady areas
2. Avoid taking shortcuts or walking in dimly lit streets or alleys
3. Stick to places with plenty of foot traffic
4. Stay away from flashy or expensive clothes not to draw attention to yourself
5. Always be attentive to your surroundings, and don't get busy with your phone
6. Try to do all your activities during the day
7. Ensure your car tank is filled with gas so as not to accidentally end up in a dangerous part of the city with an empty tank
8. Pay attention not to leave your valuables on clear display in your car
Consider getting a taxi instead of walking the streets at night
Share the post "Safety First: An In-Depth Look at Dallas"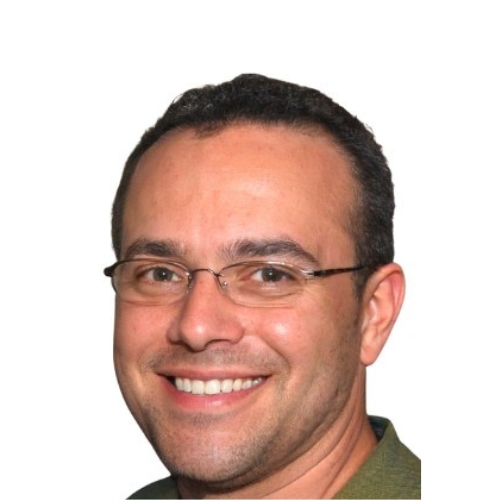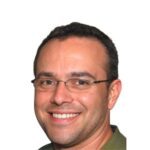 Christian Linden is a seasoned writer and contributor at Texas View, specializing in topics that resonate with the Texan community. With over a decade of experience in journalism, Christian brings a wealth of knowledge in local politics, culture, and lifestyle. He holds a Bachelor's degree in Communications from the University of Texas. When he's not writing, Christian enjoys spending weekends traveling across Texas with his family, exploring everything from bustling cities to serene landscapes.