Read In:
4
minutes
Share the post "Crawfish San Antonio (Plus, Times To Go)"
Crawfish is a delicious Louisiana delicacy that has become a favorite seafood dish around the globe. One reason for this phenomenon is largely due to its distinct flavor and texture that many people find irresistible.
Fortunately, you don't have to travel for hours just to satisfy your crawfish cravings. We've carefully selected eight of the top crawfish restaurants in San Antonio where you can stuff yourself till you're bursting!
The 9 Best Picks for Crawfish in San Antonio
Crawfish is available at several San Antonio restaurants. They're delicious whether served as an appetizer, main entrée, or side dish.
Here are our nine best picks in San Antonio, where you can expect to find the tastiest crawfish dishes!
1. Texas Crab Boil
Texas Crab Boil is a family-run restaurant offering a number of seafood delicacies. Even though crawfish isn't one of their top specialties, it's still worth the try.
In addition, it has a very affordable boiled crawfish combo meal. For less than $20, you can get a pound of crawfish, half a pound of sausage, potatoes, and corn on a cob.
We recommend that you check their website for their opening and closing hours. Furthermore, the price of crawfish is determined by its availability. So, ask before ordering if you don't want any surprises on your bill.
Hours: closed on Tuesdays with varying hours during the week
2. Crawfish Cafe
As the name suggests, this restaurant also serves seafood, with crawfish as its signature item. Boasting more than 10 flavors and creative dishes of crawfish, it's been voted one of the best places in San Antonio!
Crawfish Cafe is one of the local favorites, and with good reason! Aside from the fantastic food, the restaurant is always spotless. The staff is meticulous and always makes sure the atmosphere is welcoming.
The next time you're there, make sure to ask about 'The Grail.' It's one of their top-rated crawfish dishes that comes flavored with Thai basil and garlic butter. This one wins, hands down!
3. Ma Harper's Creole Kitchen
Ma Harper's Creole Kitchen is an experience not to be missed! There's a lot of charm and warmth, and that's all because of the award-winning chef and her prized cooking!
The restaurant is a small family-owned business managed by a sweet lady in her 80s. She'll greet you as you walk in the door and make you feel right at home.
Then, once you get a taste of her food, there's no turning back! Yet, keep in mind that they only serve crawfish while they're in season. Also, the meal is so popular that it frequently sells out, so make sure you book your reservation ahead of time!
Hours: Thursday and Friday: 11 AM–4 PM; Saturday and Sunday: 12 PM–5 PM
4. Hook & Reel
Hook & Reel is more of a seafood cafe than a crawfish restaurant. Of course, you can expect that they serve great food and have excellent service.
The place has lovely decorations that aren't overdone. If you're feeding a crowd, you can get 'The Reel Catch.' If not, they also have 'Mini Boils' that will still be more than enough.
The 'Cajun Boil' is also highly recommended. You'll drool just from the aroma. Match the flavorful dishes with the polite and attentive staff, and it becomes an overall pleasant experience!
5. Smashin Crab
Smashin Crab has five chain restaurants in San Antonio. However, it's worth noting that they only serve crawfish when it's in season. Yet, when they do, it's sure to be one unforgettable feast!
One of their delectable specialties is the 'Crawfish Etouffee.' They also feature a kids' menu with meals meticulously prepared for even the pickiest eaters! Not to mention that some of their sites feature a play area for children.
The food may be quite expensive. However, the spot is definitely worthwhile and perfect for special occasions!
6. LA Crawfish
If there's one thing you should know about LA Crawfish is that it serves some of the best-tasting crawfish in town! Even if you read the reviews on the internet or ask around, they'll most certainly agree.
LA Crawfish has the best fusion crawfish recipes in town. That's why they fill up quickly despite having plenty of seating, especially during the evenings and weekends.
They serve a variety of savory dishes, but the 'Crawfish Pho' is particularly tasty.
7. Sushi Zushi
Sushi Zushi is a superb Japanese restaurant dedicated to satisfying its customers with its masterful cooking. They take pride in their extensive menu that's a combination of classic and modern tastes.
Although rolls are their specialty and most popular item, they also serve quality fried crawfish. The best thing is that you can enjoy it with a side of many other delicious dishes available.
How about noodles and crawfish on your visit?
8. Crawfish King
Crawfish King serves food that's a unique combination of Cajun and Vietnamese dishes. More than crawfish, they also offer a full bar with both local and imported drinks!
What's more fun than a simple meeting with friends to dine and have a few drinks?
Along with the clean environment and friendly employees, you can also fill up tasty meals at reasonable costs.
Try Crawfish King's crawfish dishes with the extra spicy sauce the next time you want to eat some seafood that's out of this world!
Hours: closed on Mondays with varying working hours during the week
9. Pinch Boil House
Pinch Boil House is an Asian-inspired cuisine, and what are Asians mostly known for? That's right! It's their warmth, friendliness, and amazing food!
The restaurant has a simple, customizable menu. However, whether or not it's your first time here, don't worry! The staff is thoughtful and knowledgeable and will help you figure out the best food combinations to suit your taste buds.
On the downside, they only serve crawfish seasonally. So, when it's in season, come and experience the restaurant's Asian flair and flavorful crawfish. It's a unique taste that you won't find anywhere else!
References:
Share the post "Crawfish San Antonio (Plus, Times To Go)"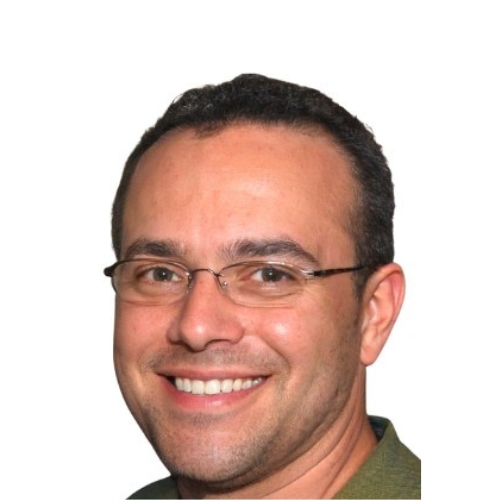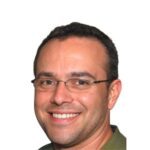 Christian Linden is a seasoned writer and contributor at Texas View, specializing in topics that resonate with the Texan community. With over a decade of experience in journalism, Christian brings a wealth of knowledge in local politics, culture, and lifestyle. He holds a Bachelor's degree in Communications from the University of Texas. When he's not writing, Christian enjoys spending weekends traveling across Texas with his family, exploring everything from bustling cities to serene landscapes.