Read In:
4
minutes
Share the post "Best Diners, Drive-ins, and Dives in Texas"
Many people think of Texas when it comes to Tex-Mex and Barbecue. We can't deny that they're good, but there are tons of diners, drive-ins, and dives in Texas that you should try! From burgers, and waffles, to chicken masala, they have you covered!
Texas is a melting pot of cuisine. If it's your first time traveling to the Lone Star state, you won't get tired of eating because this place offers all sorts of dishes. Wherever you go, there's a cafe or a restaurant that'll satisfy your cravings!
Diners, Drive-ins, and Dives in Texas You Should Try
We're going to tell you DDDs that you should try when you visit Texas. If you're the adventurous type when it comes to food, then don't hesitate to give them a shot! It won't disappoint you because no one can replicate the Texas way of preparing food!
Monument Cafe
Located in Georgetown, Texas, this retro-inspired cafe is the best place whenever you need your breakfast staple fix! They've been serving the hometown favorites since 1995. What's special about them is they use local, seasonal, and organic ingredients!
If you're conscious about additives and fillers in your food, they're proud to say that they don't add them. The staff prepares everything from scratch, and it's assured that their meals are fresh because they grow their own produce! These are their must-try meals:
Buttermilk Pancakes
Two Eggs with Meat
Three Egg Omelet
Migas
Whole Monument Chocolate Pie
La Colonial Tortilla Factory
This family-owned business has been serving the best Mexican dishes in El Paso, Texas since 1972. They have their own tortilla factory so it's definite that their tortillas are always fresh. If you're on the go but want a quick Mexican food fix, this DDD surely won't disappoint you!
They serve masa, tostadas, burritos, and even tacos. Their own tortillas are also for sale. Actually, other local restaurants get their tortillas from La Colonial! Here are their must-try meals:
Picadillo tostada
Tamales
Brisket tacos
Chile con queso burrito
SLAB BBQ & BEER
This barbecue joint began as a food trailer in 2006. Over the years, they've constantly expanded until they opened a brick-and-mortar location in Austin, Texas. People know them for their amazing barbecue sandwiches made of specially prepared meat.
Barbecue is something you shouldn't miss out on when you go to Texas, and this DDD serves that! Don't worry because they also have other flavors if you don't like the traditional Texas barbecue. The following are their must-try meals:
The McDOWELL
El Jefe
The Donk
Tony Montana
Luna Rosa Puerto Rican Grill y Tapas
This family-owned restaurant is famous for its authentic Puerto Rican cuisine. They're located at Brooks City Base in San Antonio, Texas. This restaurant is the perfect location if you want to try authentic tapas, sangria, and arroz con gandules (pork roast and rice).
Chef Iris Ornelas proudly owns Luna Rosa, and her goal for the restaurant is to celebrate her heritage. In fact, they're doing a great job because they've been receiving nothing but positive reviews! You need to try the following meals:
Caribbean Nachos
Arroz con Gandules
Mofongo
Ropa vieja
Red Lion Pub
This pub is located in Houston, Texas, and serves the best of both worlds: English and Indian Cuisine! They also have a patio where they show football games, which is perfect for relaxation. If you're looking for the perfect spot for your party, this is the place for you.
What's unique about this pub is its special meals on the weekdays! If you're curious about their menu, these are some of their best sellers:
Shepherd's Pie
Chicken Tikka Masala
Beef Vindaloo
Traditional Lamb Keema
Ma Harper's Creole Kitchen
Ma Harper's Creole Kitchen is in San Antonio, Texas. This restaurant is famous for its authentic New Orleans creole cuisine. Additionally, the place is family-friendly which is perfect for families who love dining together!
The restaurant is near parking spots, so that's not a problem. Ma Harper's Creole Kitchen's price point is just in the middle. However, the restaurant won't disappoint you because they serve the most delicious food! We recommend these meals:
Gumbo
Fried Pork Chop
Po'boys with Fries
Whistle Britches
Whistle Britches is the best chicken restaurant in Texas. They have a branch in Plano, Dallas, and Southlake, Texas. People know them as the restaurant that serves tasty, juicy, and crunchy chicken paired with beers and cocktails.
It's the best place where you and your friends can hang out while eating delicious chicken and beer. They allow reserving the whole place for private parties if needed. Their menu definitely has the meal that'll satisfy your craving. These meals are a must-have:
Buttermilk biscuits
The Whole Bird
Love Me Tender
The Whistle Britches
Chicken N' Waffles
La Panaderia Bakery Cafe
Established by Jose and David Caceres in 2014, La Panaderia is one of the best bakeries in San Antonio, Texas. They offer brunch, and there's an option where you can build your own torta too. They're known for serving authentic bread and pastries, which many people enjoy.
If you want to chill while having brunch, then go to La Panaderia. Their bakery cafe is quite homey and you'll definitely enjoy your stay there. The aroma of the bread lingering around the room will never make your mouth stop watering! These are their must-try meals:
Torta
Tequila Butter Steak & Eggs
Alamo Burger
Ranchero Eggs Benedictine
Niko Niko's
Niko Niko's has been serving the best gyros since 1977 in Houston, Texas. This cafe brings Greece to its customers through its scrumptious meals. Aside from gyros, they also have seafood platters, pasta, greek sandwiches, and even vegetarian plates.
This restaurant offers hearty meals that you'll definitely enjoy! They create at least 12,000 pitas a day because their food is that good! This is definitely one for the books when you decide to visit Texas. Consider trying one of these meals out:
Gyros
Moussaka platter
Poseidon seafood platter
Loukoumades
Hercules Plate
References:
Share the post "Best Diners, Drive-ins, and Dives in Texas"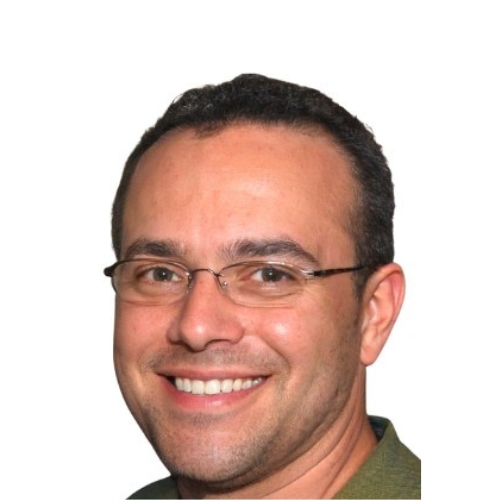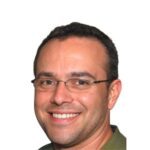 Christian Linden is a seasoned writer and contributor at Texas View, specializing in topics that resonate with the Texan community. With over a decade of experience in journalism, Christian brings a wealth of knowledge in local politics, culture, and lifestyle. He holds a Bachelor's degree in Communications from the University of Texas. When he's not writing, Christian enjoys spending weekends traveling across Texas with his family, exploring everything from bustling cities to serene landscapes.