Read In:
4
minutes
Share the post "Yo-Yos Fishing is illegal in Texas (Do This Instead)"
Fishing is arguably one of the most relaxing activities. However, reeling in large fish can be a little physically draining. That's why many people choose to use yo-yos. Sadly, not all jurisdictions allow the use of the tools. So, when fishing in the Lone Star State be sure if your fishing legally.
Yo-yo fishing has been illegal in Texas for quite some time. This is because the device can be dangerous to wildlife in the area. Yo-yos can tangle small animals and endangered fish when left unattended. You can try other methods like jug and sail line fishing instead.
Is Using Fishing Yo-Yos Legal in Texas?
During the past few years, states like Texas and Arkansas outlawed the use of yo-yo reels for fishing. This is likely due to the destructive nature of the device.
As we all know, yo-yos are automatic reels. You place bait on the hook, then cast it out in the water. Once a fish bites down on the line, a spring will jump into action. This will force the reel to coil and pull the hook out of the water.
The best aspect of this fishing method is that you don't need to sit by the yo-yo. After you cast the hook, you can secure the device to the docks or your boat. Then, you can leave the yo-yo unattended until it catches a fish.
This makes the device excellent at catching plenty of fish in a short time. However, since the device is usually unattended, it can do a lot of damage.
Some small animals can get tangled in the line or the hook and hurt themselves. In addition, the yo-yo doesn't discriminate and will trap any fish that comes along. Unfortunately, that means that sometimes it can catch an endangered species.
Is It Illegal to Use Yo-Yos Everywhere in Texas?
Using yo-yos only becomes an issue when you leave the devices unattended. So, to avoid ruining the environment, Texas banned their use.
Although, there are a couple of instances where you may use the gadgets. For example, if you're fishing on a private lake or pond, you can pull out your yo-yo, but with a few conditions:
Fishers may not leave the yo-yo unattended.
People may only use one yo-yo at a time.
Fishers need to label their yo-yos with their name and address.
Fishers have to make sure to pack up all the components of the device when they're done.
Sadly, even if you meet these criteria, using yo-yos in public water is still prohibited.
What Are Some of the Alternatives to Yo-Yo Fishing in Texas?
Even though you can sometimes use yo-yos, it's best to avoid the devices altogether. Instead, you can focus on alternatives that can help you catch even more fish.
1. Jug-Fishing
This method of fishing relies on floating bottles to catch fish. For that, you'll need:
Plastic bottles (with caps on)
Bait
Hooks
Sinkers
Nylon line
Jug-Fishing Process
With these simple components, you'll be well on your way to catching plenty of fish. First off, begin by emptying out your bottles and securing the cap back on tightly. This will trap air inside the vessels and allow them to float.
After that, tie the nylon line around the cap and secure the knot. Depending on the water depth, the line should be between four and nine inches long. Then, add hooks along the entire length of the line, leaving at least an inch between each two.
Next, you can add bait to your hooks and cast the device into the water. All you have to do at that point is sit back and wait for the fish to take the bait. Finally, you can pull back the jug and release the sea creatures into nets.
This method is just as effective as yo-yo fishing but less harmful. Since the device doesn't reel in, it's less likely that small animals will get caught on the line.
2. Sail Line Fishing
If you're planning on fishing in saltwater, you can check out sail line fishing. This type of trotline has two edges; one is free while the other attaches to a floating device.
For this setup, you'll need:
Sail
Nylon line
Hooks
Bait
Bucket
Weights
Sail Line Process
Sail line fishing is similar to the jug method, but we use a sail instead of a plastic bottle. That's a flat piece of fabric stretched over a frame that can float on the water's surface.
To kick off the process, we drill tiny holes for hooks along the diameter of the bucket. Then, we use the nylon line to secure the hooks in place and add bait.
After that, we place a weight in the bucket. This is an object that's heavy enough to ensure that the vessel sinks under the water's surface.
When the weight is in position, it's time to use more nylon lines to attach the sail to the bucket. Next, you can gently push the setup into the water and watch it sink.
At this point, the fish will swim into the bucket and won't be able to get back out. So, we can lift the vessel out of the water with all your fish inside.
Yo-yos in Texas FAQs
Can I Use a Yo-Yo to Fish in Texas?
Using yo-yos is illegal in Texas, but some private locations permit the devices. Yet, you have to follow certain criteria to avoid damaging the wildlife in the area. It's best to avoid yo-yos altogether. This way, there's no risk of fines or other legal intervention.
Is Yo-Yo Fishing Only Illegal in Texas?
A few jurisdictions prohibit the use of yo-yos, including Texas. However, many other areas welcome this type of fishing. States like Florida, and others in the south, allow the use of yo-yos in public waters. However, some may require that fishers have permits to use the device.
References:
Share the post "Yo-Yos Fishing is illegal in Texas (Do This Instead)"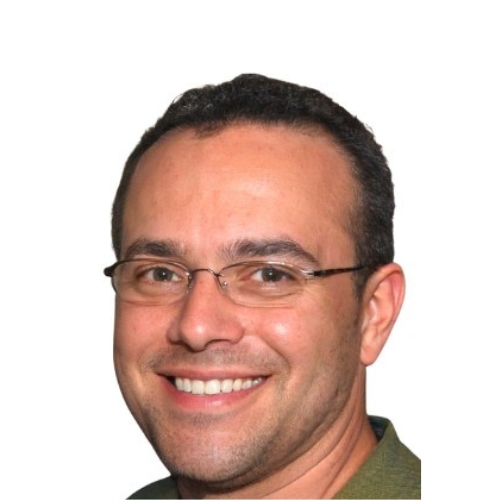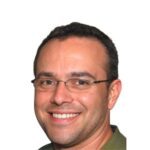 Christian Linden is a seasoned writer and contributor at Texas View, specializing in topics that resonate with the Texan community. With over a decade of experience in journalism, Christian brings a wealth of knowledge in local politics, culture, and lifestyle. He holds a Bachelor's degree in Communications from the University of Texas. When he's not writing, Christian enjoys spending weekends traveling across Texas with his family, exploring everything from bustling cities to serene landscapes.