Read In:
12
minutes
Share the post "The Dallas Experience: A Comprehensive Guide to the Big D"
Dallas is everything you could want from a Texas city. The Big D is bursting with life (and people), and as a booming modern city, it caters to a broad audience. Whether you're plotting a family getaway or a romantic weekend trip, Dallas has no shortage of events, entertainment, and mouth-watering cuisine. 
Sports buffs, art lovers, foodies, and museum-goers fall in love with this city every day. Dallas' history revolves around enterprise and industriousness. It's not only a great place to visit, but it's also one of the best Texas cities to live in. With this in mind, let's take a look at what to do in Dallas, Texas.
What To Do In Dallas Texas
Dallas is somewhat of a mix of other major Texas cities, like Houston, San Antonio, and Austin. Moreover, it's continuing to develop, causing incremental improvements to the city's amenities. It's got an ever-growing skyline, world-class sports, amazing museums, and thriving nightlife.
Yet still, Dallas honors its heritage with great music, traditional Texas barbecue, top-notch hospitality, and incredible nature. It's home to important historical landmarks, like the JFK assassination site, Presidential Library, and the biggest arts district in the entire country.
While it can get a little too hot in summer, the weather is generally fantastic (if you're a sun lover). You'll find that locals are friendly, helpful, and approachable. One of the key selling points of the city is its affordability. Despite its steady growth, a trip to Dallas won't break the bank.
In this guide, we've arranged our favorite things to do into specific categories so you can find fun activities according to your needs. So, tighten your bootstraps, buckle your belt, pack your favorite cowboy hat, and get going.
Things To Do In Dallas Texas For Adults
Depending on who you're traveling with, you may be drawn to certain attractions. Although Dallas most certainly has something for everyone, some of its most popular visitor hotspots are geared toward adults. It's home to several great breweries and vineyard tours are widespread.
Many people don't realize that Dallas has a prosperous art scene with museums and exhibitions in a variety of niches. If you're an adventure seeker, the options are virtually endless, from rodeo shows to sky diving, and from escape rooms to NASCAR ridealongs.
Here are a few different ideas worth considering:
Learn All About JFK
John F. Kennedy, America's 35th president will always be associated with Dallas as it was the location where he was assassinated. And so, it's fitting that Dallas is the place to learn about the life and death of one of the most famous politicians in recent times.
The first stop on your JFK adventure should be the Sixth Floor Museum. Situated in the building that was formerly the Texas School Book Depository, it's filled with information on the history, social lens, and cultural themes that surrounded Kennedy. You can even stand in the exact spot from which Lee Harvey Oswald pulled the trigger.
After learning all about the former president, take a short walk to the Grassy Knoll. Here, you'll find an X on the road, marking the exact spot where JFK was shot. Just be careful of traffic if you want to take photos. To cap your trip, head over to the John F. Kennedy Memorial Plaza to view the landmark tribute.
If you're a JFK fanatic or have a keen interest in his story, there are plenty of tours available, offering different perspectives on the president's life. Some stick to the book, while others are more suited to the conspiracy theorists out there.
Hit Up The Dallas Arts District
When you think of Dallas, what springs to mind? For some, it's the Cowboys, for others, it's the rodeo, and for many, it's Texas barbecue. You might be surprised to learn that Dallas is home to the largest art district in the U.S. This beautifully designed city quarter has a lot to offer.
Regardless of what type of art you're into, you'll find it in Big D. Within some of its impressive museums, there are original Picassos, work from Henri Matisse, and dazzling pieces in the Crow Museum of Asian Art. One of our top picks is the Nasher Sculpture Center which was designed by architect, Renzo Piano.
If you'd prefer to catch a show, be sure to visit Morton H. Meyerson Symphony Center, where you can enjoy a jaw-dropping performance from the Dallas Symphony Orchestra. Even if the music on the night doesn't take your fancy, the state-of-the-art building is well worth a look.
One of the most popular destinations in the district is the Winspear Opera House. The Dallas Opera is among the best in the region and the Texas Ballet Theater is outstanding. Be sure to check out the Winspear website ahead of your visit to see what Broadway productions are set to take place.
In truth, the sheer scale of the Dallas Arts District means you could spend days roaming the streets. It spans some 68 acres and is filled with museums, theaters, parks, bars, and restaurants. That said, it's accessible, walkable, and undoubtedly one of the most enjoyable areas to spend some time in. 
Indoor Skydiving
If you fancy a break from history and the arts, why not take your group of friends indoor skydiving at iFly? It's an unforgettable experience that's suitable for adults, kids, and families. We highly recommend it as a fun activity for bachelor or bachelorette parties.
The venue is also very well-equipped for birthday parties or events, like team-building or corporate socials. iFly allows you to rent an entire space for your guests so you can throw a party that caters to your needs. A trip to iFly is a full-on experience that starts with training and builds up toward your flight.
All participants go through "flight class" so you don't have to worry about having prior experience. One of our favorite parts of the adventure is hitting the party room after. With the adrenaline pumping, you can enjoy snacks and drinks while looking through the photos and videos.
Sample The Dallas Nightlife
Dallas' diverse collection of daytime attractions offers plenty to keep you busy during your stay. However, if you're after some activity for when the sun goes down, you're in the right place. There's no shortage of fancy rooftop bars, world-class restaurants, as well as dive bars, and local delicacies to feast on.
For cocktails, it's hard to beat Trick Pony, a unique speakeasy located in Deep Ellum. The lighting and new-age decor provide the perfect backdrop for a city cocktail experience. When it comes to the drinks, the mixologists know their way around the bar and are well-versed in traditional cocktails and more creative tipples.
The Inwood Tavern is a local favorite and it's famous for serving drinks in red solo cups. "The Tavern" always has a fun crowd and you'll find reasonably priced drinks, events, and live music most days. Get there for happy hour and you won't be disappointed.
Live music lovers have a host of great options every weekend. Our pick of the bunch is House of Blues Dallas. Located in the White Swan Building, it's probably the most renowned music venue in the city. To boot, it's also a southern-style restaurant and serves fantastic food.
The Dallas nightclub scene is hopping. What's more, there is a wide variety of venues catering to different music tastes and budgets. Club-goes, here are some party venues that should be making your Dallas hitlist:
Tipsy Alchemist
Truth and Alibi
Bottled Blonde
Theory
Punk Society
Stereo Live Dallas
Citizen
Things To Do In Dallas Texas For Couples
Dallas may not strike you as a typical romantic getaway spot. But trust us, it has a charming side and makes for a perfect weekend vacation with your significant other. So, whether you're planning a first date, an anniversary, or a well-needed escape, pay attention.
Before we start, of course, you can take the classic route with a cozy hotel and a nice dinner. However, we've outlined some more novel ideas that are unique to Texas, and specifically, Dallas.
Visit Reunion Tower
Romance is often captured in special moments. Experiencing the stunning Dallas skyline at sunset is something you and your partner won't forget. The Reunion Tower is among the city's most iconic landmarks and "The Ball" sitting atop is unmissable, especially when illuminated at night.
The tower is an astonishing 561 feet tall. However, your viewing point will be a little shy of that. The observation deck sits just under The Ball at 470 feet. From here, you get a full 360-degree panoramic view of the city and its horizons. There is also a ton of information on the deck, helping you identify key landmarks from afar.
Check out the Reunion Tower events calendar for the dates surrounding your trip. Around holidays and festivals, the lights are usually tweaked for the occasion. However, regardless of the time of year, the photo ops are amazing and you're sure to capture a beautiful moment with your other half. 
Check Out The Dallas Arboretum
The Dallas Arboretum and Botanical Gardens rank highly on every traveler's list of what to do in Dallas Texas. While we're sure that anyone would enjoy a stroll through the spectacular grounds, we've earmarked it as a must-see for couples visiting the city.
The gardens are situated in White Rock Lake Park, just seven miles from downtown. Couples can spend hours ambling through the 66-acre site as a relaxing respite from the hustle and bustle of the city.
It's a place that has to be experienced in person, and we highly recommend viewing the Margaret Elizabeth Color Garden to see the 2,000 different varieties of azaleas. The natural tunnel at Crepe Myrtle Allee is another must if you're on a short trip. Spring is the best time to visit, but the gardens have something to offer year-round. 
Learn The Two-Step
Were you really in Texas if you didn't do the two-step? Whatever bar or dance hall you go to in the Lone Star State, you'll find plenty of willing partners and teachers. However, you can take it a step further by learning the famous dance with your partner.
If you've got two left feet, don't worry. The two-step is one of the most basic dances out there. If you're a keen dancer, it also leaves some room to improvise. The real magic of the two-step is in its link to Texas culture, music, history, and overall style. Be warned, it may lead to you developing a serious love for country music.
There's no better way to learn than getting involved with some locals in a local bar. However, you could also consider taking a couples class at a downtown dance studio. After an hour or two, you'll be ready to take your newfound skills to the dancefloor.
Things To Do In Dallas For Kids
As you may have already gathered, Dallas is a culturally diverse place with interesting places and activities for people of all ages. As it's considered one of the safest major cities in the U.S., Dallas is an excellent option for a family vacation. Kids can experience cowboy culture and enjoy the big city life.
Depending on how old your kids are, certain amenities may be more suitable. With this in mind, we've put together a variety of options that cater to kids of a variety of ages and with differing interests.
Go To The Rodeo
Rodeo is an experience that can't be missed during a Texas visit. It's a living representation of the heart and soul of the state, and the skill level of participants can only be truly realized live. The atmosphere at events is electric and can be highly entertaining for kids. 
If you don't know anything about how rodeo works, there's no need to panic. The main idea is that the cowboys and cowgirls try to stay on top of the bucking bull or horse for as long as possible. Other games or contests are generally easy to follow and may even be explained by the announcer.
The Cowtown Coliseum is the most popular and well-known rodeo venue in the city and puts on shows every weekend. At the events, you can chow down on delicious barbecues, snacks, cold beers, and other non-alcoholic beverages. Some events cater specifically to a younger crowd which is a lot of fun. 
Explore Dallas Zoo
A trip to the zoo is always a fun day out with the kids. It's a place for them to explore, learn, and use their imagination. The Dallas Zoo is the perfect playground. Its grounds cover over 106 acres and houses thousands of animals in some wonderful exhibits.
The Dallas Zoo is not just entertaining, however. It's highly educational, and kids can learn all about animals, endangered species, and conservation through interactive displays and enthusiastic workers. The zoo also runs camps and events so be sure to check the calendar before you come to town. 
Admission fees vary according to your children's ages but infants under two years old enter for free. In general, it's a relatively low-cost activity that will provide hours of fun.
Experience Frontiers Flight Museum
The Frontiers Flight Museum is a must-visit for curious minds. It holds an enormous collection of aviation materials, including aircraft, vehicles, and historical artifacts. There are also several fascinating exhibits and displays on the Apollo crafts, World War I, and World War II.
One of the primary focuses of the museum is educating the youth. Kids up to 17 years old enter for free. Large groups can also avail of discounts. As well as tours and interactive exhibits, the museum offers comprehensive programming and STEM (Science, Technology, Engineering, and Math) curriculum.
Admire The LEGOLAND Discover Center
If your kids are LEGO-mad, the LEGOLAND Discovery Center should be top of your to-do list. At its essence, the center is a giant LEGO playground. It's a dream world for kids and features a seemingly endless number of adventures, games, and displays.
We recommend doing a little research before your visit. With so many things to see and do, you may need to make an itinerary, especially if your time is limited. While we suggest getting involved with everything, there are some noteworthy features worth prioritizing.
Firstly, MINILAND is a LEGO replica of Dallas and Fort Worth, albeit with a futuristic twist. But here, you can find all the major landmarks of the cities along with various spaceships and mini figures. The entire display comprises over 1.5 million LEGO bricks.
Time permitting, the 4D cinema is the best place to enjoy your favorite LEGO movies. Throughout your visit, you may bump into one or two LEGO characters, so have your cameras ready. Although the VR Race experience is a lot of fun, it's not included in your standard ticket. 
Other fun amenities include:
LEGO race car building
Themed rides
Interactive quests
LEGO Friends Heart Lake City
LEGO Factory tour
Things To Do In Dallas For Free
If you're reading through this guide and getting worried about overspending, fear not as there are plenty of things to do in Dallas for free. Traveling on a budget isn't a problem in this fine city. Even walking around the downtown area is a fun way to get a feel for the region.
Before we offer some fresh suggestions, take note that several of the museums in the aforementioned Dallas Arts Districts are free to enter or rely on donations. So, make sure to head there for a low-cost cultural experience. Next, we have three excellent options that won't cost you a dime.
Visit Klyde Warren Park
Klyde Warren Park is a beautifully designed five-acre park within the city limits. It has beautiful green areas, wooded walkways, benches, and water fountains. It's also a great place to take photos with phenomenal views of the city skyline in the background.
A product of design and engineering, the park is a sight to behold and a wonder to walk through. That said, the experience may be enhanced with a little imagination. If you have kids, pack a picnic or grab some grub from one of the food trucks. Keep on the lookout for spontaneous events, like yoga, dance lessons, or street performers.
During the day, the playgrounds are packed with kids. If you're in the park after dark, gather around the water fountain for a mesmerizing light show.
Check Out The Pioneer Plaza Cattle Drive
Conveniently positioned next to the Convention Center District Downtown, Pioneer Plaza Cattle Drive is an important historical landmark of the city. It's one of the most visited tourist spots in Dallas and uncovers much about how the city developed.
As an ode to its agricultural heritage, the plaza features large bronze statues of cattle, horses, and cowboys. The greenery, local plants, and water features create a peaceful scene and give an impression of what life was like before the region was so developed. It's free to visit and a fun experience for everyone.
After visiting the plaza, head over to the Pioneer Cemetary next door. It's the resting place of many of the city's founders, including Dallas mayors, businessmen, and notable figures from the Texas Revolution. The cemetery is also free to enter. These landmarks are among the many unique things to do in Dallas.
Get To The Heart Of Dallas In Deep Ellum
To many, Deep Ellum is the heartbeat of Dallas' vibrancy. It's the go-to spot for live music, features many cool street murals, and boasts a host of quirky museums and galleries. You can walk around the area and soak in the energy without spending a penny.
In addition to the entertainment, visitors can also take their pick from several quality restaurants, casual food spots, and trendy bars. Over the last few years, this zone has developed a reputation as the unofficial gastronomic hub of the city. 
References
Share the post "The Dallas Experience: A Comprehensive Guide to the Big D"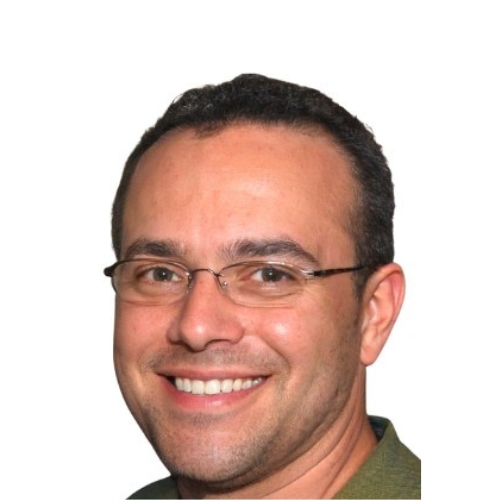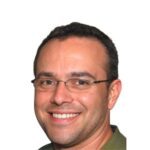 Christian Linden is a seasoned writer and contributor at Texas View, specializing in topics that resonate with the Texan community. With over a decade of experience in journalism, Christian brings a wealth of knowledge in local politics, culture, and lifestyle. He holds a Bachelor's degree in Communications from the University of Texas. When he's not writing, Christian enjoys spending weekends traveling across Texas with his family, exploring everything from bustling cities to serene landscapes.