Read In:
6
minutes
Share the post "Measuring Texas: The Scale and Scope of the Lone Star State Compared"
Looking at the map of America, you'll notice that Texas is huge compared to other states. The map does not do the size of Texas justice, and there's much to know about what makes up this enormous state. Texas has everything large, from population to food. Many people wonder how big Texas is.
Texas is the 2nd largest US state in size and population. Texas was once an independent republic, and kept its size when it became a US state. The saying, "Everything is bigger in Texas," equates to the size of the state, population, larger-than-normal food, vehicles, buildings, and more.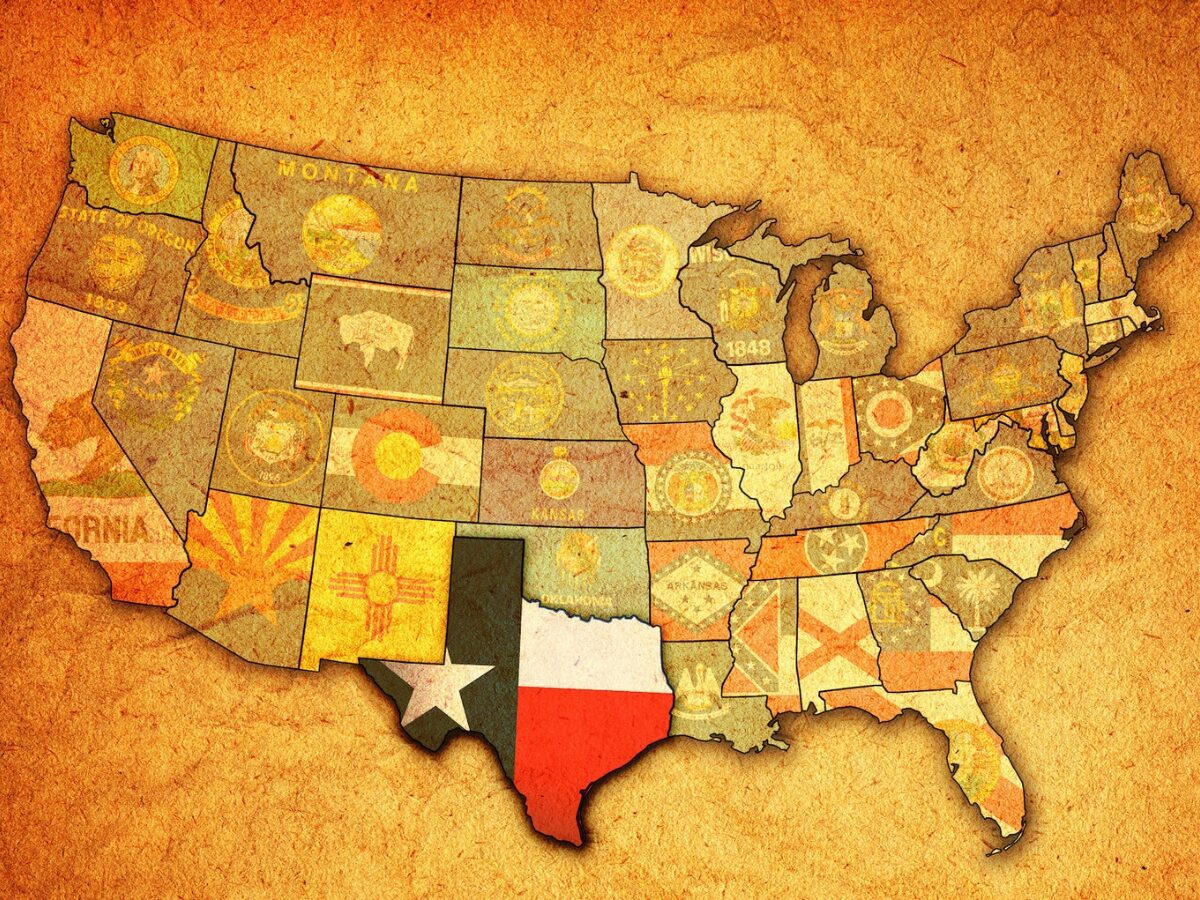 The Size Of Texas
Texas is the second-largest US state in the statistical area at a whopping 268,596 square miles, made up of 97% land. Texas makes up about 7.4% of the US territory. Texas also has the second-largest population after California, with around 29.53 million residents.
This gigantic state is comparable to the size of some countries and even larger than some. The average length and width of the state are 790 miles and 773 miles, respectively. Traveling between Houston and Dallas is approximately the same distance as traveling from Paris to London.
Texas has three of the largest cities in the whole country. The biggest and most populated city is Houston, consuming a statistical area of 12,476 square miles covering the state and has around 2.2 million people living there as of the 2020 consensus.
Houston is also home to the world's biggest medical complex, the Texas Medical Center.
The Reason Why Texas Is Big
Back in the old days, Texas was even more extensive. It had land that stretched over Colorado, Oklahoma, Kansas, and New Mexico but eventually became slightly smaller through wars and colonization. Texas became an independent colony in 1836, called The Republic of Texas.
The Republic of Texas joined the US as the 28th state in 1945. Since The Republic of Texas never got divided, it remained as large as it was when it was self-governing. The name got shortened to just Texas.
Today Texas is known as The Lone Star State in memory of its independence, but if it became self-governing again, it would be the 10th biggest economy in the world!
Is Everything Bigger In Texas?
Most people have heard the age-old saying, "Everything is bigger in Texas," but how true is that statement? Texas is an economic beast, boasting large buildings, cities, wildlife diversity, speed limits, and many other things like food, hairstyles, and cows!
Facts that prove just how big Texas is:
The Texan city of El Paso is closer to California than it is to the Texas capital Houston.
Texas has two time zones, which are the Mountain and Central time zones.
Texas has the most extensive bird diversity in the US, with 590 bird species.
Washington, DC, to New York City is about 228 miles compared to the 230 miles between Texas cities Houston and Dallas.
Texas has three of the top 10 largest cities in the US, including Houston in 4th, San Antonio in 7th, and Dallas in 9th.
Texas has the most prominent US Commercial Building impact, bringing in $54 billion to the economy in 2019.
Austin's Texas State Capitol is the largest capitol in the country.
Texas is home to the largest speed limit at 85 miles per hour on State Highway 130, thanks to its 40-mile length.
If you had to travel between the longest points of Texas, it would take approximately 12 hours to reach the other side and cover 824 miles.
All fifteen of the smallest US states could fit into Texas simultaneously!
What Is Big In Texas?
There are a variety of topics that cover the title of how enormous Texas is. You may know the geographical component of Texas, but there are other reasons it's considered big, ranging from food to fashion.
Food Is Big In Texas
Texas is known for barbeques. Texan steaks, ribs, and burgers are much larger than in other states, and barbequing forms a large part of Texan culture. Besides meat, you can find supersized cereal boxes and other food items on grocery store shelves.
Vehicles Are Big In Texas
Monster trucks, SUVs, Hummers, and other trucks dominate the roads of Texas, making those who drive a regular car feel tiny and even intimidated. These large vehicles can be seen all over the state and fit massive highways like Interstate 10, which has 26 lanes at some points and sees around 219,000 vehicles daily!
Buildings Are Big In Texas
Texan homes are also enormous and average 2,613 square feet in Dallas. Other cities' homes are close to this footage, so finding a spacious home in Texas will never be a problem.
Architecture in Texas is also sizable, and they have the JP Morgan Chase Tower in Houston, the tallest pentagonal building in the world, at 1002 feet.
Farming Is Big In Texas
People have said that the cows they see in Texas appear to be larger than average, which is believable since Texas has King Ranch, a cattle, citrus, and cotton farm, that covers 1,300 square miles – an area larger than Rhode Island!
Hair Is Big In Texas
Many women in Texas have lived beyond the 80s in terms of hairstyle. They tease their hair to make it high-volume and poofy, and even some men tease their comb over! Big hair is part of Texan fashion and culture, especially in Dallas.
These hairstyles include voluminous curls and extensions.
Greenhouse Emissions Are Big In Texas
Bigger is only sometimes better. Texas contributes the most greenhouse gasses in the US due to its large population and busy economic activity. The total greenhouse emissions in Texas are almost double that of every other state.
Although Texas' emissions are awful, they have one of the world's largest wind farms to create renewable energy.
Wildlife Is Big In Texas
Texas has some mean rattlesnakes, hosting around 100 species, and some reach a creepy length of 4.5 feet. They also have a Tarantula species called a Texas tan tarantula, which is venomous and grows up to 6 inches long!
Texas Compared To Other States And Countries
If you still need to be impressed by how big Texas is, comparing it to other states and countries should give you a better idea. Some states fit into Texas multiple times, and some countries too! Since Texas was once independent, it's bigger than some well-known countries.
Other States Compared To Texas
Although Texas doesn't take the title for the largest state or population in the US, it is still incredibly enormous, and a comparison to the other states, it still proves to be impressive in size. Every state has an area that can fit into Texas, besides Alaska!
| | | |
| --- | --- | --- |
| State | Size Of State | Compared To Texas |
| California | 163,694.74 square miles | Texas is almost double California in size, yet California has the largest population in the US. |
| Alaska | 665 400 square miles | Alaska is the largest US state and is almost two and a half times bigger than Texas! |
| Florida | 65 757,8 square miles | Florida is 385% smaller than Texas. |
| Rhode Island | 1 214 square miles | You could fit Rhode Island into Texas 221 times. |
| Massachusetts | 10 565 square miles | Texas is 33 times larger. |
Texas Compared to California, Alaska, Florida, Rhode Island, and Massachusetts
Other Countries Compared To Texas
There are around 200 countries worldwide across all continents, and Texas is bigger than most! You can fit certain countries multiple times into the area of Texas, and if Texas had the same population density as New York, nearly the whole world's population could call it home.
| | | |
| --- | --- | --- |
| Country | Size Of Country | Compared To Texas |
| Germany | 138 065 square miles | Germany can fit into Texas almost twice! |
| France | 248 573 square miles | Comparing the two, Texas is around 8% larger than France. |
| England | 50 301 square miles | If you had to place England in Texas, it would only take up one-fifth of the area! |
| Myanmar | 252 321 square miles | Myanmar is the closest-sized country compared to Texas. |
| Iceland, Sweden, and Denmark | 260 387,5 square miles combined |  These 3 Nordic region countries could fit into Texas with room to spare.  |
Texas compared to Germany, France, England, Myanmar, Nordic Region.
FAQs About Texas
Besides being enormous in land area and population, Texas has many things that contribute to why it's titled 'big.' The Lone Star State is famous for many big things and fascinates people from far and wide, leaving them to ask questions based on its size.
Is Texas The Size Of A Country?
Texas is big enough to make up a sizable country. As mentioned, Texas was an independent economy once upon a time, and if it were to become one again, it would be the 40th biggest country in the world. The size of the population and economy would make Texas a prosperous nation.
Where Does The Saying "Everything Is Bigger In Texas" Originate?
People believe that the saying originates thanks to the massive geographical area that Texas covers. Although that may be the case, Texas also has large everyday items, food, events, hairstyles, houses, and more that contribute to the saying.
Does Texas Have Big Landmarks?
Big Tex is a cowboy statue admired by Texans. It is a 55-foot figure that features at The State Fair of Texas every year in Dallas. Big Tex symbolizes culture and welcomes those who live in and visit Texas.
References:
Share the post "Measuring Texas: The Scale and Scope of the Lone Star State Compared"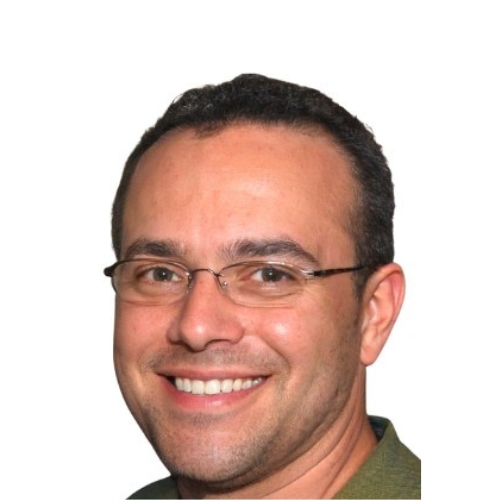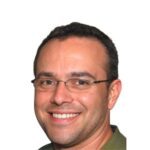 Christian Linden is a seasoned writer and contributor at Texas View, specializing in topics that resonate with the Texan community. With over a decade of experience in journalism, Christian brings a wealth of knowledge in local politics, culture, and lifestyle. He holds a Bachelor's degree in Communications from the University of Texas. When he's not writing, Christian enjoys spending weekends traveling across Texas with his family, exploring everything from bustling cities to serene landscapes.