Read In:
21
minutes
Millions are proud to call San Antonio, Texas, their home. This southern city lies about 150 miles from the Mexican border. Its unique blend of Mexican and Texan cultures makes it a terrific place to live.
This city has successfully created a thriving mix of rich history and modern. It's stayed true to its original heritage and rich history while transforming into a current epicenter of excitement and buzz.
Nicknamed the "Alamo City," San Antonio is the 7th largest city in the US, and it's growing. So, it's bound to have several dozen celebrities call it their home. From singers to athletes to actors, we've rounded up some of the most famous people that live in San Antonio.
Which Celebrities Live in San Antonio?
From being home to the oldest bar in Texas to being diverse and eclectic, San Antonio is a hotbed of fascinating people and trending places.
This is why many people, celebrities included, lay claim to this charming city in the great state of Texas. Keep reading to find out which stars live in San Antonio.
George Strait: Singer/Songwriter
George Strait, often called the "King of Country," is a renowned American country music singer, songwriter, actor, and music producer. His impact on country music and enduring popularity has made him one of the genre's most influential and iconic figures. Here's an overview of his career and achievements:
Early Life:
Birth and Background: George Strait was born on May 18, 1952, in Poteet, Texas. Raised in nearby Pearsall, in Frio County, he grew up in a rural setting with a strong love for music, especially country music.
Musical Career:
Rise to Fame: Strait began his music career in the 1970s with performances in a band while serving in the United States Army. He gained significant attention in the early 1980s with hits like "Unwound" and "Amarillo by Morning."
Albums and Hits: Over his career, Strait has released numerous albums and singles, many of which have topped the country music charts. His album "Pure Country" (1992), the soundtrack for the movie of the same name in which he starred, is one of his most successful works.
Style and Influence: Known for his traditional country style, Strait has stayed true to the roots of country music, often eschewing pop-country trends. His music is characterized by its straightforward style, traditional instrumentation, and heartfelt lyrics.
Awards and Recognition: George Strait has won numerous awards, including multiple Country Music Association (CMA) and Academy of Country Music (ACM) awards. He holds the record for the most number-one hits on the Billboard Hot Country Songs chart.
Acting Career:
Acting Ventures: Besides his music career, Strait has appeared in a few films, most notably "Pure Country" (1992). While his primary focus has remained on music, his foray into acting was well-received by his fans.
Personal Life:
Strait is known for his private life and rarely gives interviews. He has been married to his high school sweetheart, Norma, since 1971. The couple had two children, though tragically, their daughter, Jenifer, died in a car accident in 1986, a loss that deeply affected Strait.
Legacy:
George Strait's influence on country music is profound. He is often credited with bringing country music back to its roots and has inspired a new generation of artists. His consistent success over the decades has solidified his status as a legend in the music industry.
Current Work:
Even after four decades in the music industry, Strait continues to record and perform. He occasionally releases new music and performs at select concerts and events, maintaining a strong and dedicated fan base.
George Strait's career is a testament to the enduring appeal of traditional country music. His contributions to the genre have made him a beloved figure in Texas and worldwide, influencing fans and musicians alike with his timeless music and understated charisma.
Tommy Lee Jones: Actor
Tommy Lee Jones is a highly respected American actor and filmmaker known for his distinctive persona and versatile performances in various film genres. Born September 15, 1946, in San Saba, Texas, Jones has established himself as one of Hollywood's most accomplished and enduring talents. Here is an overview of his career and notable achievements:
Early Life and Education:
Background: Tommy Lee Jones was born and raised in Texas. He attended St. Mark's School of Texas, a prestigious prep school in Dallas, where he excelled in his studies.
Higher Education: Jones attended Harvard University and roomed with future Vice President Al Gore. He graduated cum laude in 1969 with a degree in English Literature.
Acting Career:
Early Roles: Jones began his acting career in the late 1960s and early 1970s with minor roles on Broadway and television.
Breakthrough: His breakthrough came with the role of country singer Loretta Lynn's husband, Doolittle "Mooney" Lynn, in the biographical film "Coal Miner's Daughter" (1980).
Versatile Roles: Throughout his career, Jones has taken on various roles, from action and drama to comedy. He is known for his performances in films like "The Fugitive" (1993), for which he won an Academy Award for Best Supporting Actor, "Men in Black" series, "No Country for Old Men" (2007), and "Lincoln" (2012).
Directing and Producing: In addition to acting, Jones has also directed and produced films. His directorial debut was the television movie "The Good Old Boys" (1995), and he later directed, produced, and starred in "The Three Burials of Melquiades Estrada" (2005) and "The Homesman" (2014).
Personal Life:
Jones is known for his private nature. He has been married three times and currently resides in Texas and Florida. He is an avid polo player and owns a ranch in Texas.
Legacy and Influence:
Tommy Lee Jones is often praised for bringing depth and authenticity to his roles. His ability to portray complex characters has made him a favorite among audiences and critics.
His contributions to the film industry have been recognized with numerous awards and nominations, including an Academy Award, four Golden Globe nominations, and several other accolades.
Current Endeavors:
Jones continues to act in films and remains an influential figure in Hollywood. His recent work includes roles in various films and projects, showcasing his ongoing commitment to his craft.
Tommy Lee Jones' career is marked by a dedication to diverse and challenging roles, making him one of the most respected actors of his generation. His impact on the film industry and his representation of Texas in Hollywood have solidified his status as a distinguished and iconic figure in American cinema.
Elizabeth Chambers and Armie Hammer: Actors
Elizabeth Chambers and Armie Hammer are public figures primarily known for their careers in the entertainment industry and their high-profile marriage, which ended in divorce.
Elizabeth Chambers:
Career: Elizabeth Chambers is a television personality and entrepreneur. She has worked as a correspondent for E! News and The Cooking Channel and has made appearances in various television shows and films.
Entrepreneurship: Chambers is also recognized for her business ventures, particularly in the culinary world. She founded the Bird Bakery, which has locations in Texas.
Personal Life: Born on August 18, 1982, in San Antonio, Texas, Chambers has been involved in various philanthropic activities and is known for her entrepreneurial spirit.
Armie Hammer:
Acting Career: Armie Hammer is an actor known for his roles in films such as "The Social Network," "Call Me by Your Name," and "The Lone Ranger." Born on August 28, 1986, in Santa Monica, California, Hammer has been a prominent figure in Hollywood.
Family Background: He comes from a wealthy family with business interests in oil, primarily known for his great-grandfather, Armand Hammer, a prominent oil tycoon and philanthropist.
Personal Challenges: Hammer's career and personal life have been subject to public scrutiny and controversy, particularly in recent years following various allegations and personal issues.
Their Relationship:
Marriage and Family: Elizabeth Chambers and Armie Hammer married in 2010. They have two children together. Their relationship was often featured in the media, highlighting their careers and family life.
Divorce: The couple announced their separation in July 2020 and subsequently filed for divorce. The divorce proceedings and the circumstances surrounding their separation have garnered significant media attention.
Post-Divorce:
Current Endeavors: Both Chambers and Hammer have continued with their respective careers and personal endeavors post-divorce. Chambers continues to focus on her entrepreneurial ventures and media appearances, while Hammer's career has been more subdued due to the controversies he has faced.
Their relationship and subsequent separation highlight the intersection of personal and public life in the entertainment industry. Both Chambers and Hammer have navigated their careers and personal challenges under public scrutiny, reflecting the often complex nature of life in the public eye.
Emily Robison: Singer/Musician
Emily Robison, known for her significant contributions to American music, is a musician and songwriter, most famous for being a member of the country music group the Dixie Chicks, which was later renamed The Chicks. Here is an overview of her career and contributions:
Early Life and Background:
Birth and Early Years: Born on August 16, 1972, in Pittsfield, Massachusetts, Emily Robison moved to Texas with her family at a young age.
Musical Beginnings: She developed an interest in music early in her life, playing various instruments, including the banjo and dobro.
Career Highlights:
Formation of The Chicks: Emily, along with her sister Martie Maguire and lead singer Natalie Maines, formed the core of The Chicks. The group initially gained fame as the Dixie Chicks.
Musical Style and Instruments: Robison is known for her versatility, playing multiple string instruments such as the banjo, dobro, and guitar. Her instrumental skills significantly contributed to the band's unique sound.
Success with The Chicks: The group achieved widespread acclaim in the late 1990s and 2000s, winning multiple Grammy Awards and producing hits like "Wide Open Spaces," "Not Ready to Make Nice," and "Travelin' Soldier."
Personal Life:
Family and Personal Interests: Emily Robison has been private about her personal life but has shared her experiences of balancing her music career with family life.
Legacy and Impact:
Influence on Country Music: Robison and The Chicks have been influential in modern country music, known for blending traditional country sounds with contemporary elements.
Advocacy and Activism: The Chicks have been involved in various social and political causes, often using their platform to speak on issues they are passionate about.
Emily Robison's contributions to music, particularly within the country genre, have made her a notable figure in the American music industry. Her talents as a multi-instrumentalist and her role in The Chicks have solidified her status as an influential musician and artist.
Tim Duncan: Basketball Player
Tim Duncan is a renowned figure in basketball, best known for his long and successful career with the San Antonio Spurs in the NBA. Here is an overview of his career and achievements:
Early Life and Background:
Birth and Early Years: Born on April 25, 1976, in Saint Croix, U.S. Virgin Islands, Duncan grew up in a family where athletic prowess was valued, with his sister becoming an Olympic swimmer.
College Career: He attended Wake Forest University, where he played college basketball and became a top player, earning multiple awards and recognition.
NBA Career:
San Antonio Spurs: Tim Duncan was selected as the first overall pick by the San Antonio Spurs in the 1997 NBA draft.
Career Achievements: During his career, Duncan won five NBA championships with the Spurs (1999, 2003, 2005, 2007, and 2014). He was a two-time NBA MVP, a three-time NBA Finals MVP, and a 15-time NBA All-Star.
Playing Style: Known for his quiet and effective playing style, Duncan was a dominant power forward and center, praised for his fundamental skills, defense, and basketball IQ.
Legacy and Impact:
Reputation and Nicknames: Often referred to as "The Big Fundamental," Duncan was admired for his consistent performance and professionalism. His approach to the game and leadership style made him a role model for many players.
Retirement and Post-Career Activities: Duncan retired from professional basketball in 2016. Post-retirement, he has been involved in various activities, including a brief stint as an assistant coach for the Spurs and philanthropic efforts, particularly in his home of the U.S. Virgin Islands.
Honors and Recognition:
Hall of Fame Induction: Recognizing his illustrious career, Tim Duncan was inducted into the Naismith Memorial Basketball Hall of Fame.
Enduring Influence: His impact on the game and the Spurs franchise is profound, with many considering him one of the most incredible power forwards in NBA history.
Tim Duncan's career is marked by his incredible achievements on the court and his humble demeanor off it. He remains a beloved figure in San Antonio and a respected icon in the basketball world.
Rodney Lewis: Entrepreneur
Rodney Lewis is a notable figure in the business and energy sectors, primarily known for his work in the oil and gas industry. While specific details about his life and career may vary, here's a general overview based on typical profiles of prominent individuals in these fields:
Background and Early Career:
Education: Individuals like Rodney Lewis often have a background in fields related to their industry, such as engineering, geology, or business administration. Higher education, sometimes including advanced degrees, is common.
Early Career: Their career trajectory usually begins with roles in established companies within the energy sector, where they gain valuable experience and industry insights.
Entrepreneurship and Business Achievements:
Ventures in Oil and Gas: Entrepreneurs like Lewis typically venture into independent operations, often starting their own companies or acquiring assets in the oil and gas sector.
Growth and Expansion: Through strategic investments and operations, they expand their business, sometimes making significant discoveries or innovations in the process.
Industry Impact:
Innovations: Contributions to advancements in extraction techniques, exploration technologies, or sustainable practices are common aspects.
Market Influence: Their activities can noticeably impact regional or even national energy markets, including job creation and economic stimulation.
Philanthropy and Community Involvement:
Charitable Work: Philanthropic efforts, particularly in communities where their businesses operate, are a hallmark. This may include funding educational initiatives, community projects, or environmental conservation.
Industry Leadership: Participation in industry boards, councils, and advocacy groups is typical, influencing policy and best practices within the sector.
Recognition and Awards:
Industry Awards: Recognition from industry groups for achievements in business growth, innovation, or leadership.
Community Honors: Local and regional acknowledgments for contributions to community development or philanthropy.
Individuals like Rodney Lewis play a significant role in the energy industry, contributing to both the economic landscape and technological advancements within their field. Their career paths often reflect a blend of entrepreneurial spirit, industry expertise, and commitment to community and environmental stewardship.
Eva Longoria: Actress and Producer
Eva Longoria is a renowned actress, producer, director, and activist, widely recognized for her work both in the entertainment industry and her various philanthropic efforts. Here is a detailed overview of her career and achievements:
Early Life and Education:
Birth and Background: Born on March 15, 1975, in Corpus Christi, Texas, Longoria grew up in a Mexican-American family.
Education: She holds a Bachelor of Science degree in kinesiology from Texas A&M University-Kingsville and later earned a Master's degree in Chicano Studies from California State University, Northridge.
Acting Career:
Breakthrough Role: Longoria gained widespread recognition for her role as Gabrielle Solis on the ABC television series "Desperate Housewives," which ran from 2004 to 2012.
Other Notable Roles: She has appeared in various films and TV shows, including "The Young and the Restless," "Devious Maids," and "Telenovela."
Behind the Camera:
Production and Direction: Beyond acting, Longoria has made her mark as a producer and director, working on projects like "Devious Maids" and several documentary films.
Activism and Philanthropy:
Advocacy for Latinx Community: Longoria is an outspoken advocate for the Latinx community, working to increase their representation in media and politics.
Charitable Work: She founded the Eva Longoria Foundation to help Latinas build better futures through education and entrepreneurship.
Business Ventures:
Entrepreneurship: Longoria has been involved in various business ventures, including her clothing line and restaurants.
Personal Life:
Marriages and Family: Longoria has been married three times. Her current husband is José Bastón, with whom she has a son.
Awards and Recognition:
Industry Awards: Longoria has received numerous awards for her acting, including ALMA Awards, People's Choice Awards, and Screen Actors Guild Awards.
Honors for Activism: She has been recognized for her philanthropic and activist efforts, receiving honors from various organizations for supporting the Latinx community and women's causes.
Public Image and Influence:
Influence in Media: Longoria is considered a trailblazer for Latinx representation in Hollywood.
Public Speaking and Advocacy: She is a frequent speaker on issues related to women's rights, Latinx representation, and political involvement.
Eva Longoria's multifaceted career spans entertainment, activism, and business, making her one of the most influential figures in Hollywood and the Latinx community. Her dedication to advocacy and philanthropy and her successful career in the entertainment industry have earned her a respected and prominent place in the public eye.
Ricardo Chavira: Actor
Ricardo Chavira is an American actor, best known for his role as Carlos Solis in the ABC television series "Desperate Housewives." Born on September 1, 1971, in Austin, Texas, Chavira has built a career with a variety of roles in television, film, and theater.
Career Highlights
Television: Chavira's most notable role is Carlos Solis on "Desperate Housewives," where he starred alongside Eva Longoria. His performance in the show was well-received, significantly raising his profile in the entertainment industry.
Film: He has appeared in several films, often in supporting roles, showcasing his versatility as an actor.
Theater: In addition to his screenwork, Chavira has a background in theater, which has contributed to his dynamic acting skills.
Personal Life
Chavira maintains a relatively private personal life. He has been involved in various charitable activities and has used his platform to support causes he believes in.
Recent Work
Chavira continues to act in both television and film, taking on roles that often challenge his range as an actor. He has been involved in various projects, keeping him a familiar face on screen.
Chavira's career, marked by a blend of famous television roles and diverse acting opportunities, has established him as a respected actor. His contribution to popular shows like "Desperate Housewives" has impacted his career trajectory and the audiences who have followed his work.
Michelle Rodriguez: Actor
Michelle Rodriguez, born on July 12, 1978, in San Antonio, Texas, is an American actress known for her strong, often action-oriented roles. She first gained fame with her role in the independent film "Girlfight" (2000), where her performance as a troubled boxer received critical acclaim and several awards.
Key Aspects of Her Career:
Breakthrough Role: Rodriguez's performance in "Girlfight" marked her as a talent to watch in Hollywood and set the tone for many of her future roles.
Major Films: She is perhaps best known for her role as Letty Ortiz in the "Fast & Furious" franchise. Her character, a skilled street racer and mechanic, has been a staple of the series since its inception.
Action Roles: Rodriguez often appears in action films, known for her tough, no-nonsense characters. She has been featured in movies like "Resident Evil," "S.W.A.T.," and "Avatar."
Voice Acting and Video Games: Beyond film, she has also lent her voice to animated films and video games, further diversifying her acting portfolio.
Personal Life and Advocacy:
Rodriguez is known for her outspoken personality and advocacy for various social and environmental causes. She has been vocal about climate change, marine conservation, and gender equality in Hollywood.
In interviews, Rodriguez often discusses the importance of strong female roles in cinema and has been a proponent of diversity in the film industry.
Recent Endeavors:
Rodriguez continues to act in film and television, focusing on roles that challenge industry stereotypes about women, particularly in action. She has also expressed interest in working behind the camera as a director or producer to bring more diverse stories to the screen.
Michelle Rodriguez's career is characterized by her dedication to portraying strong, independent women, and her roles have often broken the mold of traditional female characters in action films. Her impact on Hollywood goes beyond her filmography, as she has become a role model for resilience and empowerment in the entertainment industry.
Jesse Borrego: Actor
Jesse Borrego, born on August 1, 1962, in San Antonio, Texas, is an American actor known for his versatility and strong performances in both television and film. Borrego gained early attention through his role in the 1980s television series "Fame," where he played dancer Jesse V. Valesquez.
Career Highlights:
Television: Borrego's role in "Fame" (1984-1987) was a significant part of his early career. He has since appeared in various TV shows, including notable roles in series like "24" and "Dexter."
Film: He has had a diverse film career with roles in movies such as "Blood In, Blood Out" (1993), where he played Cruz Candelaria, a character that became iconic in certain circles. His film roles often explore complex characters and cultural narratives.
Theater: In addition to his screen work, Borrego has a background in theater, which has contributed to his skillful and nuanced performances.
Personal Life and Advocacy:
Jesse Borrego is known for his commitment to representing Latino culture in his work and has been involved in various cultural and educational initiatives. He often speaks about the importance of diversity and representation in the arts and entertainment.
He also advocates for arts education, particularly in underprivileged communities, emphasizing the importance of the arts in personal and community development.
Recent Work:
Borrego continues to work in both television and film, taking on roles that challenge him as an actor and often contribute to the representation of Latino culture in mainstream media.
He has been involved in independent film projects and is a respected figure in the industry, especially among those who value his contributions to Latino representation in Hollywood.
Jesse Borrego's career is notable for his acting talent and dedication to cultural representation and advocacy. His varied television, film, and theater roles showcase his actor range and commitment to the arts.
Vincent Valdez: Artist
Vincent Valdez is a contemporary American artist known for his detailed, emotionally impactful, and socially conscious works. Born in 1977 in San Antonio, Texas, Valdez has established himself as a significant figure in the art world, particularly in Chicano and American culture.
Key Aspects of His Art:
Themes and Subject Matter: Valdez's artwork often explores identity, culture, and social justice themes. His pieces frequently comment on the Latino experience in the United States, addressing race, memory, and human rights issues.
Style and Technique: He is known for his realistic style, which combines a high level of technical skill with a stark, poignant portrayal of contemporary life. His work often features large-scale canvases, and he is adept in various mediums, including painting, drawing, and printmaking.
Notable Works: One of his well-known series, "The Strangest Fruit," features haunting images of Latino men in the pose of lynching victims, drawing parallels between historical racial violence and contemporary experiences. This series, among others, showcases Valdez's ability to combine historical context with contemporary relevance.
Education and Career:
Valdez received his formal art education from the Rhode Island School of Design.
His work has been exhibited in numerous galleries and museums, both nationally and internationally, gaining him recognition and acclaim in the art world.
Influence and Advocacy:
Valdez aims to bring attention to marginalized communities and histories through his art. His work serves as a platform for dialogue on social and political issues, often sparking intense and necessary conversations.
He is also involved in mentoring young artists. He is active in his local art community, contributing to developing emerging talent and advocating for more excellent representation and diversity in the arts.
Recent Projects:
Vincent Valdez continues to create and exhibit new works reflecting his evolving societal and cultural perspectives. He often participates in public talks and panels, discussing the role of art in addressing critical social issues.
Vincent Valdez's contributions to contemporary art are marked by his commitment to exploring complex and often tricky subjects through a deeply personal and universally relevant lens. His work reflects his experiences and cultural heritage and resonates with broader discussions about identity, history, and social justice in the modern world.
Stephen Jackson: Former Professional Basketball Player
Stephen Jackson is a former professional basketball player, known for his career in the National Basketball Association (NBA). Born on April 5, 1978, in Port Arthur, Texas, Jackson played for several teams during his NBA career and became known for his scoring ability, competitive spirit, and strong presence both on and off the court.
NBA Career Highlights:
Teams: Jackson played for multiple teams in the NBA, including the New Jersey Nets, Indiana Pacers, Golden State Warriors, Milwaukee Bucks, Charlotte Bobcats, San Antonio Spurs, and Los Angeles Clippers.
San Antonio Spurs: One of his most notable stints was with the San Antonio Spurs, where he was a key player in the team's 2003 NBA Championship victory.
Golden State Warriors: Jackson also played a significant role in the 2007 "We Believe" Golden State Warriors team that made a historic playoff run.
Playing Style and Skills:
Jackson was known for his versatility as a player, capable of playing multiple positions. He was a strong scorer, particularly effective in clutch situations, and was also recognized for his defensive skills.
His intensity on the court and leadership qualities made him a valuable player on the teams he played for.
Off the Court:
Beyond his basketball career, Jackson has been vocal about social and community issues. He has been involved in various charitable activities and has spoken out on matters of social justice.
He co-hosts the popular sports podcast "All The Smoke" with fellow former NBA player Matt Barnes, where they discuss basketball, current events, and interview various personalities from sports and entertainment.
Post-NBA Career:
After retiring from professional basketball, Jackson has remained connected to the sport through commentary, analysis, and mentorship. He often appears as a guest on sports talk shows and podcasts, sharing his insights and experiences from his playing days.
Stephen Jackson's NBA career is remembered for his significant contributions to the teams he played for, his passionate play, and his outspoken personality. His transition from an NBA player to a voice in sports media and social advocacy highlights his multifaceted career and continued influence in the basketball community and beyond.
Joan Baez: Singer
Joan Baez is an iconic American singer, songwriter, and activist, renowned for her distinctive vocal style and her powerful role in the American folk music revival. Born on January 9, 1941, in Staten Island, New York, Baez has had a profound impact on the music world and has been a prominent voice in various social and political movements throughout her career.
Musical Career Highlights:
Folk Music Revival: Baez rose to prominence in the 1960s, becoming a major figure in the American folk music revival. Her pure soprano voice and her interpretations of traditional ballads and folk songs captivated audiences.
Albums and Songs: She released numerous acclaimed albums and is known for songs like "Diamonds & Rust," her interpretations of Bob Dylan's works, and traditional folk songs such as "The Night They Drove Old Dixie Down."
Collaborations: Baez has collaborated with various notable artists, including Bob Dylan, with whom she had a significant professional and personal relationship during the 1960s.
Activism and Advocacy:
Baez is equally known for her activism. She was a prominent civil rights activist, often performing at rallies and protests, including the historic March on Washington in 1963.
She has been an advocate for non-violence and has spoken out against war, particularly during the Vietnam War era. Her activism extends to human rights and environmental causes.
Influence and Legacy:
Joan Baez's influence extends beyond her music. She has inspired countless artists and activists with her commitment to social justice and artistic integrity.
She has been honored with numerous awards and accolades, including induction into the Rock and Roll Hall of Fame in 2017.
Later Career and Retirement:
Baez continued to record and perform into the 21st century, maintaining her relevance and influence in music and social activism.
In 2018, she announced her retirement from touring, focusing more on painting and other personal pursuits, though she remains a respected and influential figure in music and activism.
Joan Baez's career is a testament to the power of art as a vehicle for change. Her contributions to music and her unwavering commitment to social and political causes have made her a legendary figure in American culture. Her legacy as an artist and activist continues to inspire new generations.
Phil Hardberger: Politics
Phil Hardberger, a notable figure in Texas, served as the Mayor of San Antonio from 2005 to 2009. Born on July 27, 1934, in Morton, Texas, he has had a diverse career spanning law, politics, and civic engagement.
Early Career and Background:
Legal Career: Before his political career, Hardberger practiced law and was a partner in a prominent law firm in San Antonio. His legal background was a significant aspect of his professional life before entering politics.
Judicial Service: He also served as a justice on the Fourth Court of Appeals in Texas, bringing a strong legal and judicial perspective to his later political roles.
Tenure as Mayor of San Antonio:
Election and Re-election: Hardberger was elected mayor of San Antonio in 2005 and served until 2009. He was known for his pragmatic approach to governance and his ability to work across party lines.
Urban Development: During his tenure, Hardberger focused on urban development and revitalization projects. One of his notable achievements was the development and improvement of public spaces and parks, including the transformation of former industrial areas into public-friendly spaces.
Environmental Initiatives: He also emphasized environmental initiatives and sustainable development, working towards making San Antonio a greener and more environmentally conscious city.
Post-Mayoral Activities:
After his tenure as mayor, Hardberger remained active in civic and community affairs in San Antonio and Texas. He has been involved in various initiatives and organizations, contributing his experience and expertise to ongoing development and community projects.
Phil Hardberger Park, a large urban park in San Antonio, was named in his honor. This park is a testament to his commitment to improving public spaces and promoting environmental sustainability.
Legacy and Impact:
Phil Hardberger's legacy as mayor is marked by his focus on urban improvement, environmental sustainability, and his efforts to enhance the quality of life in San Antonio.
His leadership style, characterized by a focus on collaboration and practical solutions, has been praised and serves as a model for effective local governance.
Hardberger's career and contributions reflect a dedication to public service and a commitment to improving the urban landscape and community welfare of San Antonio. His impact on the city continues to be felt through the public spaces and initiatives he championed.
Armie Hammer's family: Actor +
Armie Hammer, an American actor known for his roles in various films and television series, comes from a prominent family with significant business and cultural influences. Here's an overview of his family background:
Family Background:
Great-Grandfather – Armand Hammer: Armie Hammer's great-grandfather was a well-known business tycoon. Armand Hammer was famous for his leadership of Occidental Petroleum, a major oil company. He was also known for his art collection, philanthropy, and ties to Soviet Russia.
Grandfather – Julian Hammer: Julian Hammer, Armie's grandfather, was the son of Armand Hammer. Not as publicly prominent as his father, Julian had a life marked by some personal controversies and legal issues.
Father – Michael Armand Hammer: Armie's father, Michael Hammer, continued in the family business tradition. He took over the management of the family's businesses, including involvement in Occidental Petroleum and other ventures. Michael Hammer is also known for his philanthropic activities.
Mother – Dru Ann Mobley: Armie's mother, Dru Ann Mobley, married Michael Hammer and is Armie's primary parent. Less is publicly known about her than other family members, as she maintains a more private life.
Personal Life:
Armie Hammer was born in Santa Monica, California on August 28, 1986. His upbringing was marked by affluence due to the success of his family's business ventures.
Career:
Armie Hammer initially gained recognition for his portrayal of the Winklevoss twins in "The Social Network." He has since starred in various films, including lead roles in "Call Me by Your Name" and "The Man from U.N.C.L.E."
Family Influence:
The Hammer family's influence, mainly through Armand Hammer, has been significant in business, art, and philanthropy. This background gave Armie a unique upbringing, immersed in a world of cultural and economic privilege.
Public Scrutiny and Controversies:
The Hammer family, including Armie, has been subject to public scrutiny and controversy. Armie Hammer has faced personal disputes and allegations, which have impacted his career and public image.
Armie Hammer's family background combines significant business success, cultural influence, and personal controversies. This complex backdrop has played a role in shaping his career and public persona.
San Antonio: The History Behind the Name
Before the Spanish colonization of Texas, it was home to the indigenous Payaya Indians, who claimed the area. Then, in 1691, Spanish missionaries from Mexico stumbled across the river and the Payaya settlements.
Soon afterward, these missionaries established their group of five settlements, effectively pushing out the Payaya tribes. These settlements used the freshwater from the river, now called the San Antonio River. Then, the missionaries grouped their different payments to create what would eventually become the city of San Antonio.
Since then, the area has grown and will soon become a mecca for tourists worldwide who can't wait to taste this fascinating tourist town. It has quickly grown to be one of the US's largest and most distinctive cities.
Check out some of San Antonio's history and unique facts.
| | |
| --- | --- |
| State | Texas; the Lone Star State |
| City | San Antonio |
| Nicknames | The Alamo City; The River City; |
| Founded | June 13, 1691 |
| Named for | In honor of St. Anthony of Padua |
San Antonio Facts
San Antonio FAQs
Is San Antonio the oldest city in Texas?
It was founded in 1691 by Spanish missionaries and then established as a city in 1718. San Antonio remained the largest and most prominent city in the Lone Star State for decades.
It's still one of the biggest US cities today, and it's built on years of Hispanic culture to integrate it with the American way of life. Somehow, this has generated a vibrant and incredible ambiance unique only to San Antonio.
What makes San Antonio a special place to live?
This memorable city is a hotbed for people looking for an extraordinary yet charming place to live because it is one of the oldest Spanish settlements.
Other reasons are that it's packed with fun and interesting places, like museums, theaters, and a handful of exciting amusement parks. Plus, it has a vibrant nightlife where pubs, restaurants, and cafes all take on their own life.
References: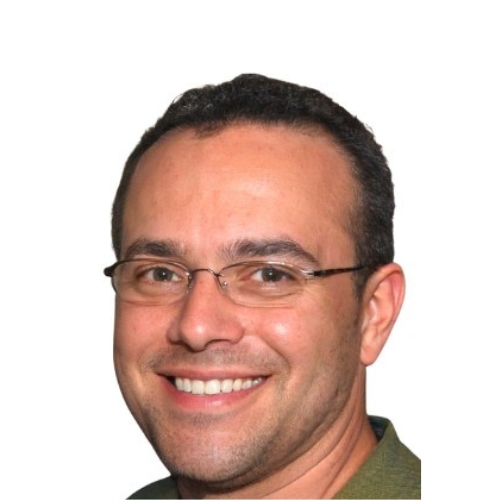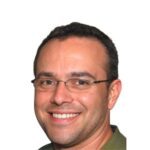 Christian Linden is a seasoned writer and contributor at Texas View, specializing in topics that resonate with the Texan community. With over a decade of experience in journalism, Christian brings a wealth of knowledge in local politics, culture, and lifestyle. He holds a Bachelor's degree in Communications from the University of Texas. When he's not writing, Christian enjoys spending weekends traveling across Texas with his family, exploring everything from bustling cities to serene landscapes.