Read In:
4
minutes
Share the post "Luckenbach Unplugged: A Weekend Itinerary"
Luckenbach is a small town in the Texas Hill Country located 13 miles from Fredericksburg. It's best known for its laid-back atmosphere, live music, and the Waylon Jennings hit song "Luckenbach, Texas (Back to the Basics of Love)".
This tiny tourist destination has many hidden gems, such as the Luckenbach Feed Lot and Full Moon Inn, from historical sites to music festivals to community events. There are also places to sit back and enjoy a secluded getaway weekend.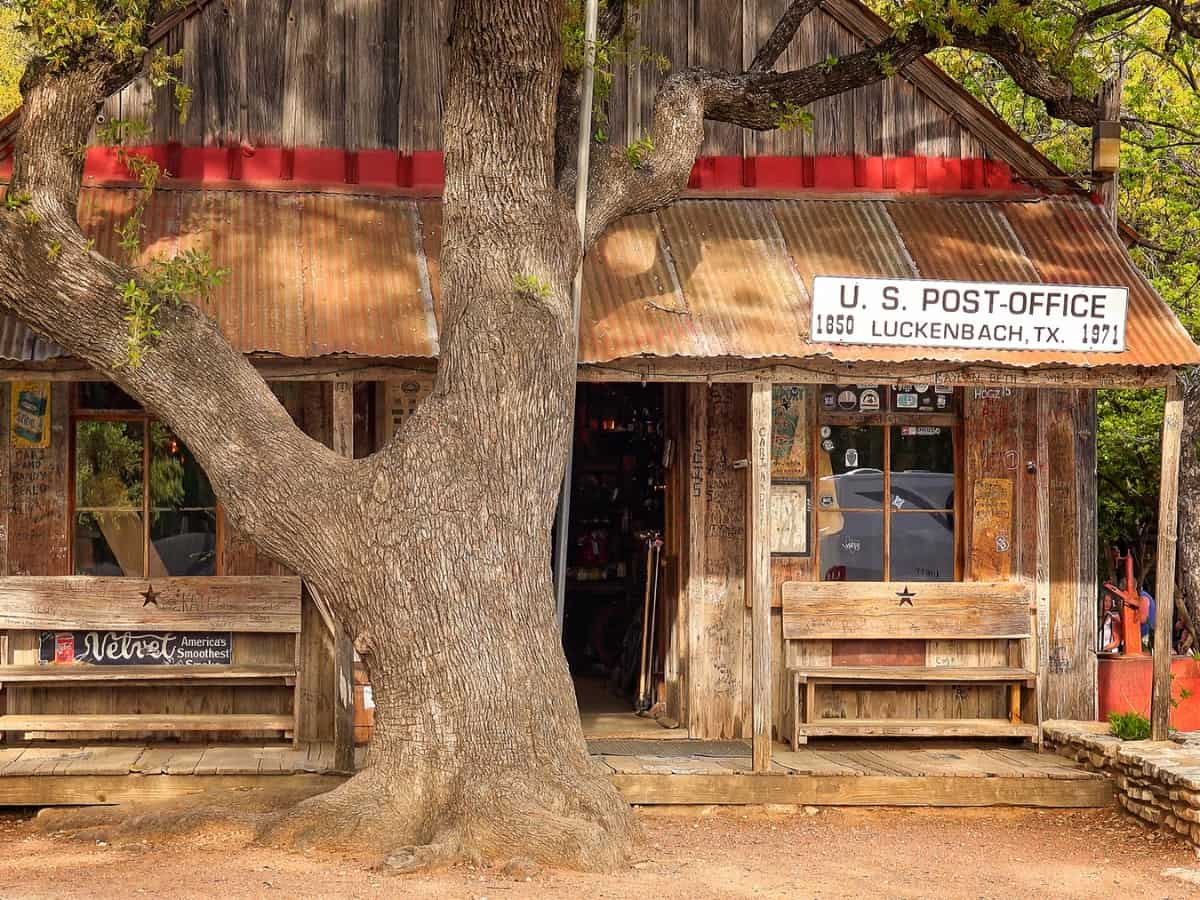 7 Activities to Do in Luckenbach, Texas on Weekends
For a small town like Luckenbach, it's easy to believe that there's not much to do around. Luckenbach, however, has proven time and again to be one of the most unique and fun places in Texas. So, without further ado, here are seven fun weekend activities in Luckenbach, Texas.
1. Visit Luckenbach's General Store
In 1854, the first post office opened in Luckenbach. It then closed in the late 1800s, only to reopen in 1886. Today, the post office stands as a general store, the local bar, and a dance hall.
It's a classic historical site in Texas, which is why it should be one of the first, if not the first, places you visit when in Luckenbach.
The store has kept its post-office exterior, but its interior is filled with souvenirs and local merchandise. You can even check these products on the town's official website.
You can also ride a Longhorn bull while you're at the general store for a once-in-a-lifetime experience.
After you've finished browsing the store, you can either relax at the bar or dance to the music in the dance hall.
2. Grab a Meal at the Luckenbach Feed Lot
After you've explored the town, it's time to grab a filling meal from the Luckenbach Feed Lot. It's a small wooden shack-style restaurant located near the music hall, across from the general store.
The Feed Lot is the town's only "restaurant," so it's the best place to enjoy a local meal and a refreshing drink. The best part is that you can have your meal outside, beneath a massive oak tree.
While the menu at Feed Lot is limited, it offers delicious Texas classics such as:
Barbecue
Burgers and fries
Pulled Pork
Frito Pie
Jalapeno poppers
Spiral sliced potatoes
Funnel cake
3. Enjoy Local Live Music
As Dale Watson sang, "Everybody's Somebody in Luckenbach, Texas." The outdoor stage in front of the general store is always bustling with live music, especially in the evenings and on weekends. Local musicians often flock to the outdoor stage to perform music of various genres.
Luckenbach's music scene is one of the reasons it's a popular tourist destination. You'll find that when you're in town, there's always music playing.
So, if you're not hungry enough for a meal from the Feed Lot, you can relax with a drink on the picnic tables set up under the live oak tree and enjoy the show.
4. Take Photos at the Luckenbach Kissing Booth
Every town has its quirky spots, and Luckenbach's spot happens to be the town's kissing booth. It's a small stall with a "KISSING BOOTH" wooden banner that's often decked out with seasonal decorations.
Many couples who are in town for the Luckenbach Hug-In and Valentine Ball pose for cute and fun photos at the booth. The booth isn't only open on Valentine's Day and isn't only for couples, though.
You can use the booth to take some quirky and funny photos with your family or friends.
Taking photos at a kissing booth may not be the most exciting part about visiting Luckenbach. Even so, it's a fantastic opportunity to have a good laugh and capture a happy memory. So, remember to take a lot of photos for a keepsake.
Other fun photo spots in Luckenbach include:
The post office sign in front of the general store
Shotgun, the Longhorn bull
The license plate wall
The fake guitars on stage
5. Explore the Luckenbach School
Luckenbach School, built in 1881, is a Texas historic landmark located on a two-acre plot of land less than a mile from Luckenbach. It was originally a log cabin, but as the student population grew, it was converted into a school.
In addition to being a historical site, Luckenbach School now serves as a community center. It hosts a variety of activities, events, and tours for all guests.
You can follow the Luckenbach School on social media if you want to participate in or learn about any events taking place during your weekend visit.
6. Attend Luckenbach Festivals and Events
Every year, Luckenbach hosts a slew of festivals and events. Many of them are music festivals and music-related events. There are also food events where you can sample food and even compete in cooking contests.
There are events held in the Luckenbach dance hall, which you can find by going deeper into the general store. Some are held on the outdoor stage.
What's important, most, if not all, of these events have a lot to offer, ranging from diverse performances to delicious food to social activities.
So, make sure to check the calendar on the official website of Luckenbach Texas. That way you can see if there are any festivals or events going on during your weekend in Luckenbach.
Here's a list of some of the festivals and events you can attend in Luckenbach:
Luckenbach Blues Festival
Luckenbach Bluegrass Festival
Mud Dauber Chili Cook-Off
The Motorcycle Rally
Luckenbach Hug-In and Valentine Ball
7. Stay at the Full Moon Inn
The Full Moon Inn is a traditional Bed and Breakfast ideal for a relaxing weekend away. It's set on 12 gorgeous acres alongside South Grape Creek, just half a mile from the Luckenbach Dance Hall.
While the Full Moon Inn is within easy reach of Luckenbach, staying there is an experience in and of itself.
The Bed and Breakfast offers cozy rooms, suites, and cabins to suit all tastes and budgets. All these lodges are Texas-history-themed: Texas Oil Boom, Texas Cowboys and Indians, Texas Wine, Texas Music, and Texas Romance.
The price to stay includes a gourmet, hot breakfast served in the dining room. Plus, along with excellent customer service and a wide range of amenities, the inn also offers packages with extra services.
As for activities, you can go swimming or fishing in the creek. You can also relax and watch wildlife while sipping a drink from the inn's bar.
So, regardless of the type of lodging you choose, the Full Moon Inn is without a doubt one of the most enjoyable secluded places to visit while in Luckenbach.
References:
Share the post "Luckenbach Unplugged: A Weekend Itinerary"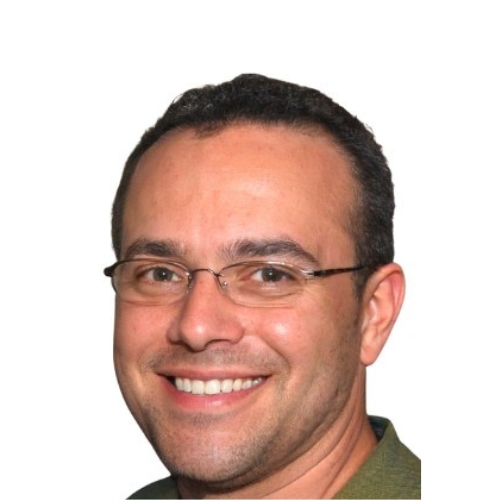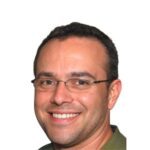 Christian Linden is a seasoned writer and contributor at Texas View, specializing in topics that resonate with the Texan community. With over a decade of experience in journalism, Christian brings a wealth of knowledge in local politics, culture, and lifestyle. He holds a Bachelor's degree in Communications from the University of Texas. When he's not writing, Christian enjoys spending weekends traveling across Texas with his family, exploring everything from bustling cities to serene landscapes.