Read In:
5
minutes
It's easy to guess where Round Rock, Texas, got its name. Yes, you're right! It was named after a round rock that poked through the waters of Brushy Creek, marking the spot where cattle drivers and wagons could safely cross the river.
Round Rock, Texas, forms part of the Greater Austin metropolitan area. It is located in Williamson county, but a small section falls in Travis county. It has excellent schools, scores of recreational activities, and over twenty major employers. It is known as the Sports Capital Of Texas.
About Round Rock
Until the 1990s, the city was a sleepy little town where the inhabitants mostly worked in Austin and drove home to Round Rock, where housing and land were far more affordable.
Towards the turn of the century, the city and the Chamber of Commerce started focusing on the area's economic development. Dell set up its headquarters in Round Rock, which created approximately 16 000 jobs.
Facts About Round Rock
Location: Central Texas Hill Country
County: Williamson and Travis
City Size: 26.3 square miles, with 0.2 square miles of it covered by water
Elevation: 735 feet
Population: 125 772 (October 2022)
Climate: Humid subtropical
Average precipitation p/a: 36.54 inches
What's Round Rock Known For?
Round Rock is the self-proclaimed Sports Capital of Texas, partly because the Round Rock Express baseball team calls it home and plays at the local Dell Diamond stadium. The area is a sporting Mecca with opportunities to play any conceivable sport, including Quidditch!
One of the city's other claims to fame is that Dell Technologies has built its international headquarters in Round Rock, employing approximately one-fifth of its population.
People From Round Rock
Adalia Rose Facebook Star with premature aging condition progeria
Mason Thompson, baseball player
Jessica Meuse, singer
James Lynch, football player
Ryan Goins, baseball player
Soapy Smith, conman and gangster
Colleen LaRose, terrorist
Where Is Round Rock?
Round Rock is about 20 miles north of Austin, and both cities border on the Texas State Highway 45. It is positioned on both sides of the Balcones Escarpment, a regional fault line.
The land is flat on the eastern side of Interstate 35 and has the characteristic Blackland Prairie fertile soil. The western section is hilly, forming part of the Texas Hill Country.
Places Nearby Round Rock
You can find these cities within 45 miles of Round Rock:
Cedar Park
Jollyville
Anderson Mill
Pflugerville
Leander
Taylor
Lakeway
Austin
Belton
Harker Heights
Copperas Cove
Lockhart
Layout Of Round Rock
The Interstate Highway 35 was built in 1956 and somewhat controversially cut through the old "Old Town" of Round Rock from the eastern, newer downtown. Round Rock also annexed Brushy Creek CDP as part of its town. It has a lot of parks and a suburban vibe. Most people own their houses.
Areas In Round Rock
The best areas in Round Rock, Texas, are Teravista, Forest Creek, Behrens Ranch, Highlands at Mayfield Ranch, and Brushy Creek.
Getting Around Round Rock
Round Rock, Texas, and the rest of the Austin-Round Rock metro rely primarily on cars for commuting. They also have excellent public transportation systems, including buses and taxis.
As the population increases, there is more road congestion and a growing need for extra public transport, which the city has been working on since 2015 with the Transit Plan.
Air transport
Cars
Public transport
Air Transport
Round Rock's closest airport is Austin Bergstrom International Airport, located approximately 30 miles from the city center. The simplest way of getting to Round Rock is by rental car, but taxis are also available. It will cost about $40 for a one-way trip.
Cars
Round Rock rates 24th on the list of the top 25 cities that own the most vehicles, with 97,3% of the population owning vehicles. Most people own two cars. That sounds like a lot of traffic!
The average commuting time for Round Rock workers is about 25.3 minutes.
| | |
| --- | --- |
| Commuter Transportation | Percentage |
| Commuters driving alone | 75.7 |
| Working from home | 11.4 |
| Carpooling | 10.4 |
Transportation in Round Rock Texas
Public Transport
Capital Metro: Round Rock partners with Capital Metro to provide services around the city. You can buy your ACC Green Pass and UT passes at the Transit Center, on the bus, online, or at your local HEBs.
Paratransit: Round Rock has a Paratransit Service for disabled people who can't get around on regular fixed routes.
CARTS Interurban Bus Service: runs from Round Rock to Taylor, Georgetown, Hutto, Austin, and other towns.
Capital Metro RideShare Program: a month-to-month vanpool lease agreement for groups of 5-12 riders commuting to work.
Senior Access: personal transport for seniors over 60 for shopping, business, and medical appointments
Veteran Transportation Service – United For The People: provides veterans with transport to medical appointments.
Medicaid Transportation Services: for those clients receiving Medicaid-covered services and having no transport to appointments.
MyCommute Solutions: find people to carpool, and plan bike routes or transit trips.
Rideamigos: mobile and web app for commuters.
Rideshare and taxi services provide on-demand trips.
What To Do In Round Rock
Round Rock is known as one of the best places to live and one of the fastest-growing cities. It has an endless list of attractions suitable for the whole family, from AAA baseball, stunning trails and parks, and water parks, to name a few.
Round Rock Express
Old Settlers Park
Kalahari Indoor Water Park
Bats In Round Rock
Round Rock Donuts
Round Rock Express
The Round Rock Express team has played baseball at the Dell Diamond for about twenty years. Different ticket options are available for groups and individuals, so seeing an Express game is a perfect family outing.
Old Settlers Park
Round Rock is nicknamed the Sports Capital of Texas. Old Settlers Park has something for everyone, including cricket, tennis, football, fishing, hiking trails, and volleyball. It holds various sports tournaments during the year.
Kalahari Indoor Waterpark
The Kalahari Indoor Waterpark spans over 200 000 square feet and boasts water slides, wave simulators, and a swim-up bar. Tiny tots can play at the zero-depth Coral Cove, with bouncers, mini-basketball, and little slides.
Bats In Round Rock
At sunset between March and November, you can view approximately 1.5 million bats emerging in massive swarms from the McNeil Bridge to find food. It's a vision to behold and free! Take a lawn chair to enjoy the sight.
Round Rock Donuts
Round Rock Donuts is famous for its two-pound donut and many other delightful confections.
Where To Eat
Garcia's Café
Taqueria Chapal Jalisco
Hoody's Sub Shop
620 Café and Bakery
Louisiana Longhorn Café
Main Street Grill
Where to Stay
Kalahari Resorts
Hyatt Place
Ruby Hotel And Bar
River Ranch Inn
Round Rock FAQs
Is Round Rock Texas A Good Place To Stay
Round Rock is a great place to stay. It has many attractions for visitors and residents alike, ranging from sports to parks and water parks. Its income per capita is higher than most places, and the unemployment rate is lower here.
Is Round Rock Texas Safe?
Round Rock rates 14th on the  safest cities list in the USA, with an 86.77 crime index.
Is Round Rock Worth Visiting?
Round Rock is a beautiful small, but growing town with much to offer tourists in terms of entertainment, sports facilities, restaurants, and more. It is worth spending a few days there when you're planning your next vacation.
References: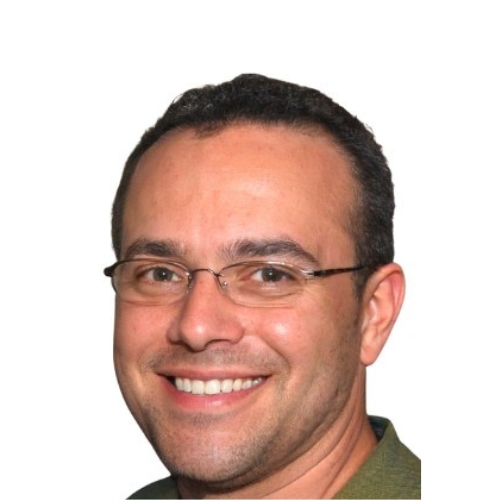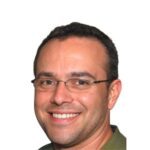 Christian Linden is a seasoned writer and contributor at Texas View, specializing in topics that resonate with the Texan community. With over a decade of experience in journalism, Christian brings a wealth of knowledge in local politics, culture, and lifestyle. He holds a Bachelor's degree in Communications from the University of Texas. When he's not writing, Christian enjoys spending weekends traveling across Texas with his family, exploring everything from bustling cities to serene landscapes.