It's no secret that people are flocking to Texas. Statistics show that the population growth was thirteen times higher than the national state average in 2021 alone. But, if you think you missed the memo or you're looking for some convincing, there are plenty of excellent reasons to move to Texas.
The overarching reason to move to Texas is an improved quality of life. Texas offers low living costs but great work, leisure, and entertainment opportunities. The Lone Star state is hospitable, welcoming to people of all kinds, and rich in diverse culture and history.
Excellent Reasons To Move To Texas
Apart from their welcoming Southern hospitality, some of the biggest drawcards for moving to Texas are its booming economy, cost-effective living, job opportunities, education, and many sporting and leisure options.
You have the Rocky Mountains to the left and the coast on the right. In between are the grasslands and canyons. Texas also has an unparalleled and inviting beauty.
Texas has a certain appeal that draws people of all ages and walks of life across its borders. There are dozens of reasons why families, students, millennials, retirees, and singles decide to move there in droves.
It is safe to say that the Lone Star state has the perfect town or city for everyone – you need to find your niche. This article covers only some reasons you should consider moving to Texas. It's impossible to list them all, but here goes.
Financial Reasons To Move To Texas
We know money talks and makes the world go 'round, so addressing the financial reasons to move to Texas first makes sense. It's no secret that Texas has a thriving economy – people wouldn't be moving there otherwise.
It's become the epicenter of innovation in the United States. Big companies and corporations have moved their headquarters there. But why?
It may be because Texas doesn't levy a state income tax on its residents or living costs in Texas are lower than the average in the United States. Here are four great financial reasons to move to Texas.
No State Income Tax
You read right. In Texas, you don't pay income tax on your gross income. That means your paycheck in Texas is more significant than if you earned the same gross income in most other states.
A Booming Economy
The economy in Texas is booming and has been for a while. In 2020, Texas boasted 50 Fortune 500 companies. The major exports from Texas are petroleum, machinery, and computer products. Additionally, Texas has the second-largest GDP in the United States.
Cost Of Living
The cost of living in Texas is, on average, below the U.S. average. The minimum wage in this state is $7.25 an hour. Average salaries can range from $23,480 to $223,283, and the state boasts a low unemployment rate of 3.7%.
Houston is one of the cheapest cities in the United States, and the following consumer prices are more affordable in Texas than the rest of the U.S., on average:
Goods,
Grocery,
Rent, and
Restaurant prices.
Cost Of Housing
On top of the low cost of living, Texas offers a broad range of living environments that are cheaper on average than national prices. For example, the median sale price of houses in Texas in June 2022 was almost $45,000 less than the national median sale price.
Education In Texas
Apart from having over a thousand independent, public learning districts, Texas has many wonderful universities and colleges. Schools in Texas are inclusive, allowing students of all races, abilities, and religions to learn for free. Their universities are globally competitive and train students to enter the world of innovation and business.
Most of the universities and colleges in Texas can be found in Austin, Houston, Dallas, Fort Worth, El Paso, and Corpus Christi. The University of Texas in Austin and Texas A&M University are two of the largest universities in the United States. Both are publicly funded, and each enrolls about 40,000 undergraduate students annually.
The top five national universities in Texas are:
Rice University (Houston) – Ranked 15th best national university in the U.S.,
University of Texas (Austin) – Ranked 38th in national universities,
Texas A&M University (College Station) – 67th in national universities,
Southern Methodist University (Dallas) – 72nd in national universities, and
Baylor University (Waco) – 77th in national universities.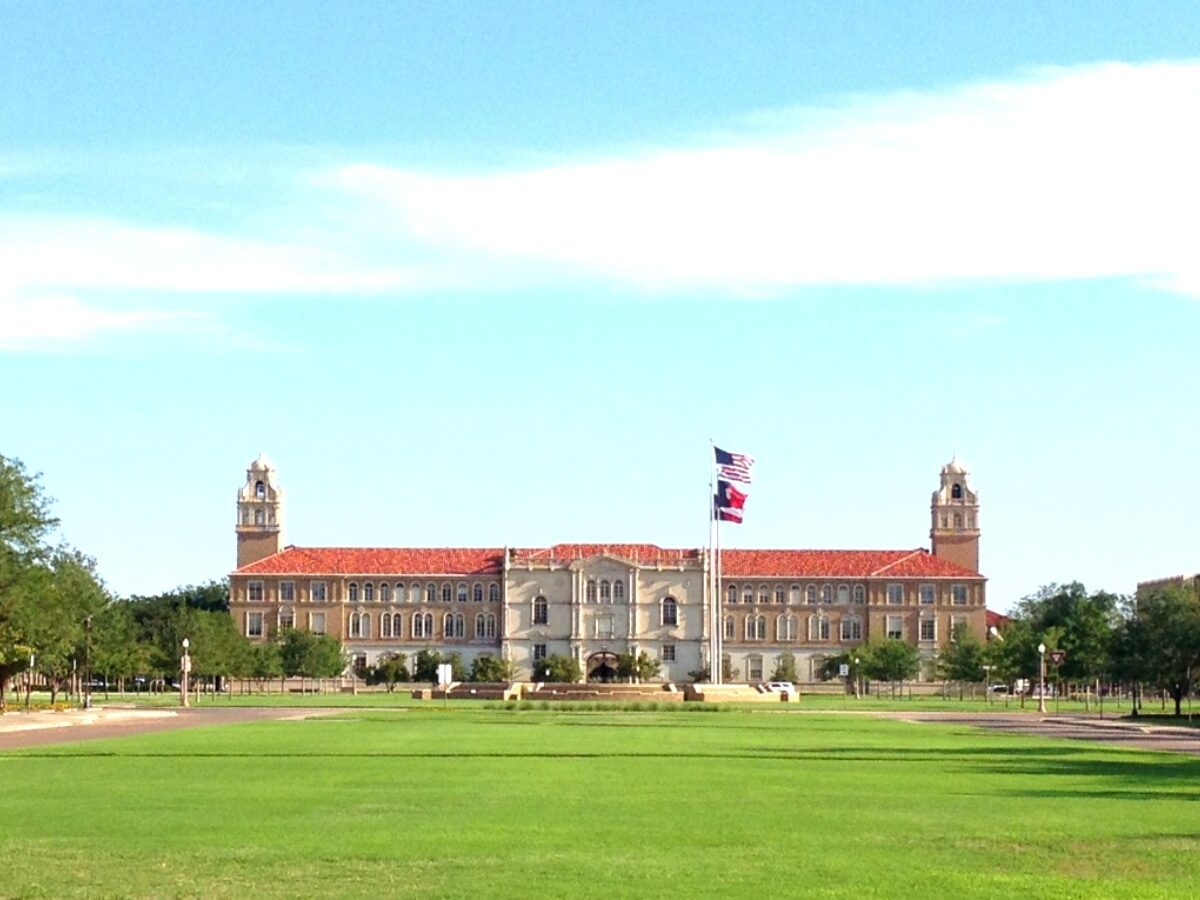 The Population And Demographics Of Texas
The population and demographics of Texas show just how diverse a melting pot of culture this state is. So many racial and ethnic groups are represented in Texas, the second-most diverse state in the United States.
Here are some quick population and demographic statistics for Texas:
In Texas, 50.34% of residents are female, while 49.66% are male.
It ranks fourth highest for ethnic and racial diversity.
On average, the density of Texas translates to 105.2 people per square mile.
Texas has a significant black population.
Texas is the second-highest state for Latino and Hispanic populations.
Texas is the second-largest state in acreage.
Texas ranks 26th out of 50 states in terms of population density.
Texas ranks third highest in the U.S. for linguistic diversity.
The population of Texas is 29.8 million people.
Three cities in Texas are populated with more than one million people.
The Diversity Of Cultures In Texas
Looking at the statistics above, you can imagine Texas's unique culture. Historically, cultures that have impacted Texas include cowboys, Cajuns, Tejanos, African Americans, Anglo-Americans, and the Irish.
Each culture has left distinctive trademarks in Texas, with cowboys being the most obvious. This is evident in Texan society, which seems synonymous with cowboy attire and attitudes.
Sight-Seeing And Leisure Activities In Texas
Texas has an abundance of leisure and sightseeing opportunities on offer. You can enjoy the outdoors at national and state parks or beaches or explore their history and diverse entertainment at museums, malls, fun parks, and casinos.
Below are some of the most popular attractions in Texas:
Big Bend National Park borders Mexico,
Guadalupe Mountains National Park, east of El Paso,
Padre Island National Seashore – a hypersaline lagoon,
San Antonio's Riverwalk (Paseo del Rio),
The Alamo in San Antonio,
The Fort Worth Stockyards, famous for cattle drives,
The Sixth Floor Museum in Dallas, and
The Space Center in Houston,
The Strand Historic District and beaches in Galveston,
The Texas State Capitol in downtown Austin.
Sporting Activities In Texas
The sporting scene in Texas is as varied as the cultures represented in this state, meaning there is something for everyone. Besides being home to many national sport league franchises, Texas has dozens of other professional sports. Leagues in Texas start at a high school level and go through to collegiate and professional leagues.
Some of their most popular sports, represented and supported at various levels, include the following:
American football,
Baseball,
Basketball,
eSports,
Horse racing,
Ice hockey,
Rugby,
Soccer,
Rodeo,
Gymnastics,
Golf, and
Motorsport.
Hospitality And Dining In Texas
Welcome to the state where you can enjoy the finest southern hospitality and various culinary dishes. Knowing Texas's cultural influences and diversity, you can expect to be in foodie heaven in this state.
The residents of Texas will undoubtedly make you feel welcome, too, because you're not a stranger to them – just a friend they've yet to meet.
If you're new to Texas, it'll take time to discover all the delicious cuisines in your area. But be sure to try these firm favorites in Texas. Apart from their cool names, they are delicious!
Baked Chicken Chalupas
Blood Orange Mojito
Breakfast Tacos
Briskets
Cheese Enchiladas
Chili Con Carne
Fajitas
Quick Tacos al Pastor
Texas Prairie Fire
Texas Roadhouse Cowboy Quencher
Texas Style Barbecue
Texas-Style Lasagna
The Paloma
Tipsy Texas Tea
The Weather In Texas
Ok, the weather in Texas can be hot and windy at times, and yes, there is the odd thunderstorm and tornado in spring. But, on average, Texas is relatively temperate, and those who live in Texas enjoy its weather. It might take some getting used to initially, but here are some averages on the weather in Texas.
Texas Weather Averages
Summer High (July)
94˚F
Winter Low (January)
36˚F
Annual Rainfall
36 inches
Annual Snow
2 inches
Windiest Month
April
Tornado Season
Spring to Summer
Texas Weather
Commuting In Texas
On average, a one-way commute in Texas is shorter than the average U.S. citizen's commute. Just over 80% of Texans drive in their own car alone. A tenth of Texans carpool, and just over 1% use public (mass) transport.
Moving To Texas FAQs
What Is The Job Market Like In Texas?
Unemployment in Texas is decreasing, and a few large corporations have moved their headquarters to the state. Many major companies and industries have their headquarters in Texas. The following are examples:
Aerospace Companies: Airbus, Southwest Airlines, and American Airlines.
Engineering companies: Toyota, Black and Decker, and Kubota tractors.
Food manufacturers: Frito-Lay
Oil companies: ExxonMobil, Phillips 66, and Valero Energy.
Tech companies: Samsung, IBM, Tesla, Amazon, AT&T, Apple, Oracle, Meta, Hitachi, Dell, Hewlett-Packard, and Intel.
How Is Texas Geared For Climate Change?
As an innovative state, Texas builds "master-planned communities" that are more eco-friendly yet tolerant of climate change. Included in the housing design is specialized water drainage in the event of flooding.
References: