With its rich history and vibrant cultural heritage, Laredo has become a popular destination for tourists and people moving to the city. Laredo is famous for being the setting for many popular folk songs and enjoys many musical and historical festivals and celebrations. As a thriving port, it offers opportunities for trade and business.
Laredo, Texas, is a fast-growing desert city. Due to its proximity to the Mexican border, it has a 95.5% Hispanic population and is one of the major crossing points into the States. It has a thriving country music scene and is a significant center for Texas cattle ranching.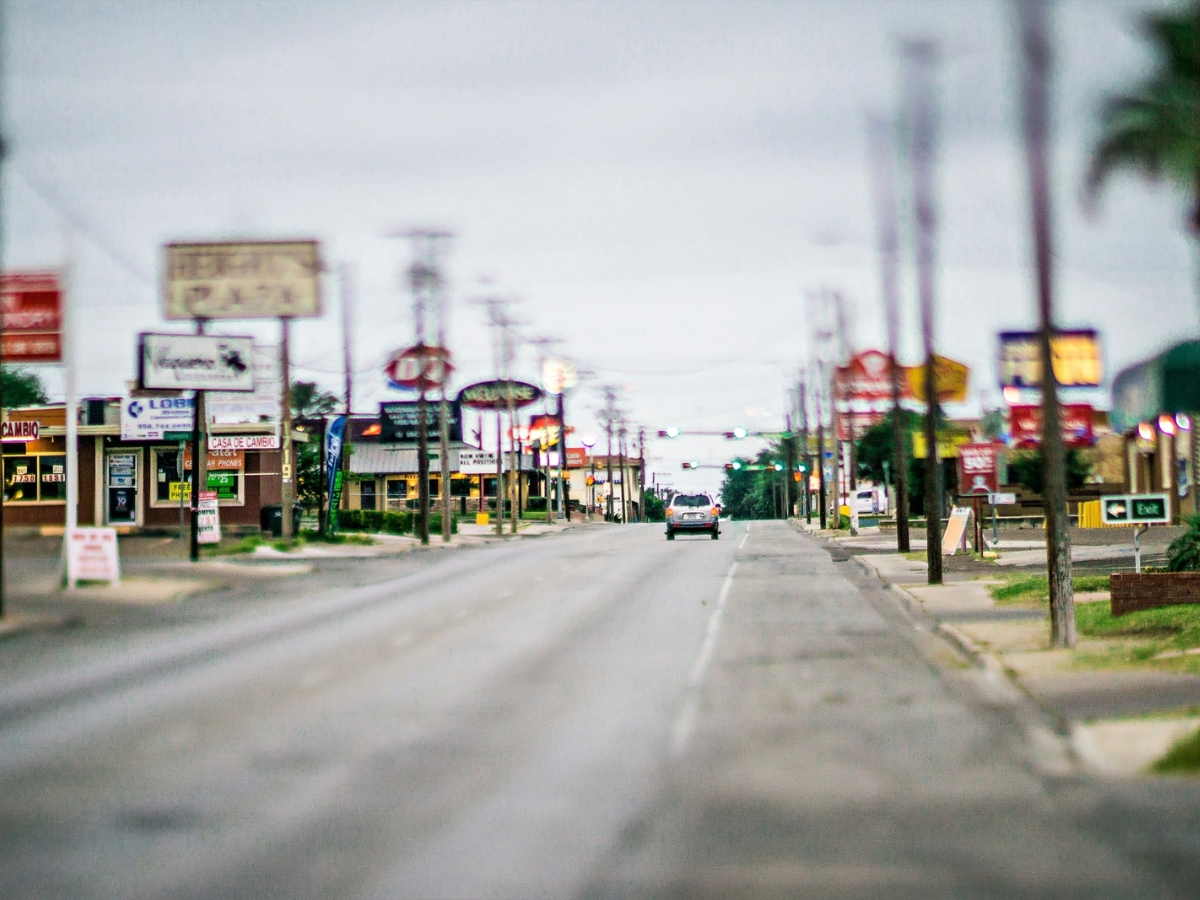 About Laredo Texas
Laredo has the largest inland port in the U.S., on the Rio Grande. Its sister city in Mexico, Nuevo Laredo, is the largest inland port in Latin America. Thanks to this, it is an important trade hub, with over 47% of the International trade with Mexico passing through Laredo.
Originally a Spanish colonial settlement in 1755, it was ceded after the Mexican-American war. The U.S. Army set up a base called Fort McIntosh in the colony. In 1852, Laredo was chartered as a city. Since then, it's grown into a vibrant city with a thriving economy.
Uniquely, it's the only city that flies seven flags, including that of the short-lived Republic of the Rio Grande.
Facts About Laredo Texas
Location: Southern Texas, on the west along the Mexican border.
County: Webb County
Towns: San Antonio lies 156.7 miles to the north, and Nuevo Laredo sits opposite the Mexican border
Land Area: 107.96 square miles
Zipcodes: 78040–78046, 78049
Population: the 2019 population estimate is 262,491
Crime rate: The crime index is 32, and the crime rate per 1,000 residents is 18.40
Average Temperature June: 87 F
Average Temperature January: 57 F
Universities: Laredo College, Texas A&M International University, The University of Texas Health Science Center Laredo Campus
Airports: Laredo International Airport
Best hotels: Hamilton Hotel, Holiday Inn Laredo, Gateway Inn
Best Restaurants: Palenque Grill Loop 20, Rudy's "Country Store" & BBQ, El Capataz, Texas Roadhouse
What's Laredo Texas Known For?
The desert city of Laredo is known for being a central port and trading hub with Mexico. It was briefly the principal town of the Republic of the Rio Grande, a short-lived independent nation. Thanks to this, the city has seven flags, one more than the usual Six Flags over Texas.
In 1840 Laredo was the head of the unrecognized state of the Republic of the Rio Grande.
Fort McIntosh, the historical army base built in 1849, played an essential part in the Mexican-American war and is still standing.
The famous folk song 'Streets of Laredo' (also sometimes called 'The Dying Cowboy' is a traditional cowboy ballad and one of the top 100 Western songs of all time.
Thanks to the diverse ecosystem, Laredo is a popular destination for birding. It is often noted as one of the finest places to go birding in North America.
The 1949 Western film 'Streets of Laredo' tells the story of three outlaws, two of whom become Texas Rangers while the third remains a criminal.
People From Laredo Texas
David Barkley-Cantu – the first Mexican-American to be awarded a Medal of Honor. This was given after his death, for his actions during WWI
Orlando Canizales – a professional boxer who held the IBF bantamweight title from 1988-1994
Alfonso Gomez-Rejon – a film and TV director known for Glee, Hunters, and An American Horror Story
Betty Flores – the first woman mayor of Laredo
Alicia Dickerson Montemayor – an American civil rights activist and educator
Where is Laredo Texas?
A desert city, Laredo sits on the border of Mexico and Texas, north of the Rio Grande. It is in Webb County, which is the third-largest Texas county. It is located on the western end of the Rio Grande plains and lies south of the Edwards Plateau. The Mexican Mountains lie west of Laredo, and the Coastal Plains sit to the east of the city.
Nearby Locations
Across the Rio Grande is the Mexican city of Nuevo Laredo.
Monclova, Mexico, is 124 miles from Laredo.
Corpus Christi, Texas, is 131 miles away.
Laredo thrives as a trade center thanks to its position on the U.S.-Mexico border and its status as a large inland port. It's also known as 'The Gateway City'.
It's a rapidly growing city served by several major highways, such as Interstate 35 and Interstate 2. It has five bridges crossing the Rio Grande into Mexico.
Layout of Laredo Texas
Laredo follows the Rio Grande, and the river bisects it from its Mexican sister city Nuevo Laredo. Interstate 35 enters the city from the north, crossing the river at the city's central point. Downtown has a grid structure of roads, with many suburban areas surrounding it. Lake Casa Blanca borders the eastern side of Laredo.
Areas in Laredo Texas
Downtown Laredo.
Plantation
Regency
San Isidro
Del Mar
The western parts of the city are generally the most desirable for owning a home, while the southwest has more affordable housing. North Laredo neighborhoods like Plantation, Regency, and Winfield are often considered good neighborhoods.
At the same time, areas such as San Isidro and Del Mar are more middle class and have good public schools, restaurants, and entertainment zones.
Getting About Laredo Texas
Laredo is well-serviced with transport, thanks to its trade and industry. Laredo International Airport serves it by air. The El Metro mass public transport system provides buses, trolleys, and Paratrans vans. At the same time, rural transportation is covered by El Aquila bus services. On average, around 80% of people drive alone, while 11% carpool.
On Foot
While you can walk the historic central districts, most people do not navigate Laredo on foot. The area has several hiking trails, including the Shiloh Trails along Mandas Ceeks, the Chacon Creek Hike and Bike Trail, and the Lake Casa Blanca walk.
Public Transport
The El Metro provides most of Laredo's public transport, with buses that run on 47 fixed routes, a trolley, and fifteen 'El Lift' vans used for demand-response services. While they have an app for checking bus times and schedules, people using the services must pay the exact fare using $1 bills and U.S. coins.
Driving
The average household in Laredo owns two cars, and most people commute by car, either on their own or carpooling. The average commuter time in Laredo is 21.7 minutes, making this lower than the U.S. average. There are also taxi and driver services such as Uber.
What To Do In Laredo Texas
With several historical festivals and landmarks, Laredo is popular with those looking to discover Mexican-American history. It's also a haven for birdwatching, and the Lake Casa Blanca State Park provides campsites and opportunities for fishing, swimming, hiking, and waterskiing.
Washington's Birthday Celebration is a major festival, the largest birthday festival in the U.S.
Visit Fort McIntosh, one of the most historical buildings standing in Laredo
The Historical Center offers landmark places to visit, such as Casa Ortiz
Laredo has many interesting sites and museums to visit if you want to explore scientific marvels or relics from the past. Avid golfers can take in a game, while shooting ranges offer a different thrill. There are many bars and clubs for nighttime entertainment, while shops and theatres abound.
Fort McIntosh
Fort McIntosh is an old frontier fort that is now a registered historic district. The fort buildings have been preserved and have been remodeled as educational buildings. It forms part of the Rio Grande Valley Civil War Trail.
Republic Of The Rio Grande Museum
A historic site of interest, this museum can be found in one of Laredo's oldest buildings on San Agustin Plaza. It was once the home of the mayor of Laredo and rancher Bartolome Garcia. The museum offers guided yours.
TAMIU Planetarium
The Planetarium is a fun place to take the family and learn about science and astronomy. It also hosts shows about whales, weather, and dinosaurs, among others. The Planetarium is a unique venue, and the glass pyramid structure with its fo foot interior dome is fascinating.
Imaginarium Of South Texas
The Imaginarium is a Science Museum filled with interactive exhibitions and a perfect way to spend an afternoon with kids. Since it is located in the mall, it is convenient to visit while shopping and dining.
Lake Casa Blanca State Park
A State park on the banks of Lake Casa Blanca, suitable for day trips for hiking and picnics or extended camping stays with an RV. Popular things to do are boating, kayaking, and fishing. Best on a weekday when it's less crowded.
Where To Eat
Palenque Grill Loop 20 – authentic Mexican food with generous portions, great taste, and friendly service
Rudy's "Country Store" & BBQ – a crowded BBQ joint with dine-in, take-out, and drive-thru. The food is excellent, and the portions are large
El Capataz – Mexican and American fusion bar with an unusual menu and excellent service
Texas Roadhouse – American steakhouse dining with quality meats and friendly waiters
Taco Palenque San Bernardo – Mexican, Latin, and Spanish food at reasonable prices, with the taste of home-cooking
Where To Stay
La Posada Hotel – An historic hotel in downtown Laredo with a bar, lounge, and golf
Best Western Plus Laredo Inn – a modern 3-star hotel well suited for business travelers, with complimentary breakfast.
Red Roof Inn – A pet-friendly budget hotel near Mall de Norte with an outdoor pool.
Embassy Suites – A new 3-star hotel conveniently located in the heart of Laredo's downtown area
Homewood Suites by Hilton – Conveniently located 3-star hotel with business center and fitness center
Laredo Texas FAQs
Is Laredo Texa, A Great Place To Live?
With its economy growing fast and median house prices still relatively low, Laredo, Texas, has many job opportunities and is an excellent place to raise a family.
Is Laredo Texas Safe?
While no city is safe, and some areas are more dangerous than others, in 2002, WalletHub ranked Laredo as the third-safest city in the U.S., partly due to its law enforcement community.
References: