Read In:
5
minutes
Do not be fooled by the size of Katy. This small town in Texas has become a desirable city for long-term settling and a quaint tourist destination.
Katy, Texas, is a small yet bustling metropolis with all the amenities a town could need and then some. From arts and entertainment to sports and culture, this town is not lacking in any way. With many upscale neighborhoods and independent school districts, it's the perfect area for those seeking asylum from larger cities like Houston.
About Katy Texas
The name "Katy" is from the "Missouri-Kansas-Texas-Railroad," which was often referred to as the "K-T" railroad. Katy was first settled in the mid-1890s. For a long time, it was a favored and optimal rice farming community. During the 1960's Houston began to flourish as a major city, and Katy would soon follow suit, albeit on a smaller, more modest scale.
Facts About Katy Texas
Location: found along Interstate 10, at the three border intersections of Waller, Fort Bend, and Harris. It is 29 miles West of downtown Houston TX.
Due to its location, Katy is part of Waller County, Fort Bend County, and Harris County.
Land Area: 11.3 square miles
Zipcodes: 77493, 77494
Population: 391,000 (as of 2022)
Crime rate: chances of falling victim to a crime is 1 in 24
Average Temperature June: 88°F-92°F
Average Temperature January: 46°F-62°F
Universities: the University of Houston-Victoria at Katy, Houston Community College Katy Campus
Airports: Harold Freeman Farm Airport (in Katy), Houston (IAH) Airport (closest major airport)
What's Katy Texas Known For?
Katy Independent School District
MTK Railroad
Historic Town Square
Katy Mills Mall
People From Katy Texas
René Zellweger
Janeane Garofalo
Andrea Kay (aka Missy Pyle)
Kimberly Caldwell
Kearran Giovanni
Sage Northcutt
Evan Vourazeris
Where Is Katy Texas?
The town of Katy can be found at the three-way border intersection of Waller, Fort Bend, and Harris. It is 258 miles south of Dallas, 29 miles west of Houston, and 137 miles east of Austin.
Nearby Locations
The locations listed below are cities all within 35 miles of Katy, TX.
Sugar Land, TX
Bellaire, TX
Rosenberg, TX
Richmond, TX
Pecan Grove, TX
Spring, TX
Missouri City, TX
Jacinto City, TX
West University Place, TX
Stafford, TX
Layout Of Katy Texas
Katy spans over 11.3 square miles of land. It is primarily suburban, with more upmarket areas in the "Old Towne Katy" vicinity. And is described as the "hub" between Fort Bender, Harris, and Waller Counties.
Areas In Katy Texas
The list below shows the most desirable neighborhoods or areas to live in, in Katy, TX.
Willow Creek Farms
Cinco Ranch
Jordan Ranch
Cane Island
Pine Mill Ranch
Kelliwood
Elyson
Grand Lakes
Seven Meadows
Cross Creek Ranch
Getting About Katy Texas
Trains, buses, and planes (if you are so inclined). Katy has a fundamental but well-structured public transport system. Even local residents that need to commute to Houston prefer using public transport. The highways between Katy and Houston are known for traffic congestion.
| | | |
| --- | --- | --- |
| Type Of Transportation | Katy | USA |
| On Foot | 0.8% | >3% |
| Public Transport | 1.04% | 5% |
| Driving | 81% | 83% |
Transportation Use In Katy, Texas
On Foot
When traveling around the city, opting to go on foot is a sensible decision. The various amenities aren't too widely spaced, and anything beyond your desired step count can be reached using one of the public modes of transportation.
Public Transport
Katy offers public transit in the form of buses and a metro rail. Many people traveling to the bigger cities for work prefer these modes of transportation as it saves them from sitting in heavy traffic.
Driving
Driving in and around Katy is probably the most common mode of transportation. Even when heading into the bigger cities, some people would prefer the comfort of their vehicle.
What to do in Katy Texas
There isn't a shortage of things to do that will cater to everyone's desires. Quaint towns like Katy are often treasure troves for unique touristy attractions.
Museums and historical sites
Shopping
Parks and gardens
Theatre
The Great Southwest Equestrian Centre
The various activities are well-priced, and some places even have free entry. Fun can be had by families, couples, and even solo travelers when exploring the town of Katy. For a real taste of the local talent and community, there is free outdoor Katy Market Day which takes place from March until the end of November, every third Saturday.
Here you can sample delicious foods, fresh produce, and homemade items such as jewelry and other crafts.
Museums And Historical Sites
Given that Katy was favored as a location for rice farming in the late 1890s and was a railroad town, it's no surprise that two must-see museums are related to these feats. The Johnny Nelson, Katy Heritage Museum, pays homage to the town's agricultural history. You can find displays of old pictures of Katy and vintage farming equipment.
The Katy Heritage Society Railroad museum will be a trip back in time when steam engines were the most sophisticated mode of transportation. The depot has been restored and now acts as a visitor's center. Genuine artifacts and the bright red caboose at the entrance are on display.
Shopping
If you're searching for a high-end, boutique-style shopping spree, LaCenterra at Cinco Ranch is the place to go. While the outdoor complex is lined with many stores to choose from, there are also various restaurants and coffee shops to stop at.
The Katy Mills Outlet Mall offers a more traditional indoor "mall" shopping experience. You can find top brands, play areas for kids, restaurants, seating areas, and various other forms of entertainment all under one roof.
Several antique stores are also located near the village square near City Hall.
Parks And Gardens
Mary Jo Peckham Park is a wonderful outdoor area where you can picnic, walk along scenic trails or laze under the shade of trees. Its most unique attribute is the large lake stocked biweekly with catfish, bass, and rainbow trout.
This is an excellent place for families to fish while close to home.
Another park worth checking out is Central Green, which is within walking distance of LaCenterra at Cinco Ranch. Be sure to peruse the events calendar for Central Green and enjoy a family movie night or partake in a free public yoga event.
Theatre
The World Theater showcases all kinds of talent and performances. Dramas, Comedies, and musicals grace the stage of this performance company. There are also productions, especially for the little ones, each season.
The Great Southwest Equestrian Center
Some of the most renowned equestrian shows and competitions in the United States happen at The Great Southwest Equestrian Center. The events that take place here are not only prestigious but free too! Horse lovers will be treated to a plethora of events every month of the year except for July.
Where To Eat In Katy Texas
Antonia's (Italian)
Midway Barbeque (American Barbeque)
Babin's Seafood House (American, Seafood)
Ephesus Mediterranean Grill (Turkish, Middle Eastern, Mediterranean)
Texas Tradition (hamburger, steak)
The Rouxpour (Cajun, Creole, seafood)
Where To Stay In Katy Texas
The places listed below are for visitors and tourists. If you are looking for a more permanent residence, then check out the '"Areas In Katy, Texas" listed above.
Best Western Premier Energy Corridor
Studio 6 Katy
Fairfield Inn And Suites Houston Katy
Tru By Hilton
Palacio Royale Inn Boutique
Element Houston Katy
Hampton Inn & Suites
Homewood Suites by Hilton
Katy FAQs
Is Katy Texas A Good Place To Live?
Katy is a great place for families to settle down when considering things such as the education system, the natural beauty and surroundings, neighborhoods, and convenience. This town has everything you could need within arms reach and is a stone's throw away from the greater Houston area.
Is Katy Texas Safe?
Compared to other cities, Katy has a higher-than-average crime rate when considering its size. Most crimes in Katy are usually property crimes, such as burglary. However, like with any place, violent crimes do occur. There are areas within Katy that are considered "safer" and are considered more "dangerous".
Is Katy Texas Worth Visiting?
It is worth visiting, as many "touristy" places have free entry. The restaurants are also well-priced but highly rated. There is a good balance of small-town charm and modern-day convenience. You will definitely be getting more bang for your buck in this small town.
References: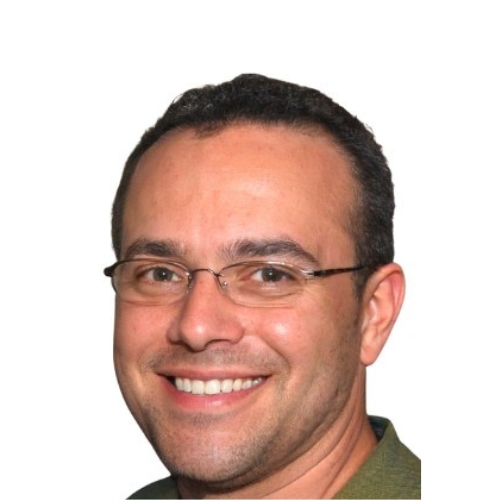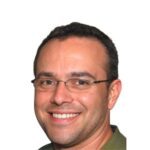 Christian Linden is a seasoned writer and contributor at Texas View, specializing in topics that resonate with the Texan community. With over a decade of experience in journalism, Christian brings a wealth of knowledge in local politics, culture, and lifestyle. He holds a Bachelor's degree in Communications from the University of Texas. When he's not writing, Christian enjoys spending weekends traveling across Texas with his family, exploring everything from bustling cities to serene landscapes.