Read In:
6
minutes
Hearing about Fredericksburg and people who visited this city will unravel your thoughts and wishes to visit this fantastic city in the hill country of Texas. There are many things to explore and see, leading you to start planning a visit to Fredericksburg, Texas.
Fredericksburg is a German-established city, vibrant with wineries, dining restaurants, and lodging options. Weekly and yearly events ensure tourists stream to this Texan Hill Country city with its rich culture, history, and shopping lane, rated one of the best in the USA.
About Fredericksburg, Texas?
Fredericksburg is a city in the heart of Texas, the hill country of Texas. Here, you will find an abundance of German history, relaxation destinations, and many things to do for the young, old, and adventurous.
Living in Fredericksburg is a joy for all who experience it, and they love this city's community, culture, and history, established in the 1800s.
Facts About Fredericksburg, Texas
Location: found in the center of the state of Texas and is the seat of Gillespie County, part of the rural hill country.
County: Gillespie County
Zip Codes: 78624
Population: 12 000
Crime Rate: 54% safer than other US cities
The average temperature in June: is 68 to 90 degrees Fahrenheit
The average temperature in January: is 34 to 59 degrees Fahrenheit
Universities: Texas Tech University Hill; Hill Country University Center; Fredericksburg Academic Boosters
Airports: closest significant cities with airports are Austin and San Antonio, about 70 miles away
Best Hotels: Fredericksburg Inn and Suites; Fairfield Inn & Suites by Marriot Fredericksburg; Hampton Inn & Suites Fredericksburg; La Quinta by Wyndham Fredericksburg
Best Restaurants: Cabernet Grill Texas Wine Country Restaurant; Prometheus Pizza; Sunset Grill; Alamo Springs Café; Old German Bakery and Restaurant
Museums: National Museum of the Pacific War; Lyndon B. Johnson National Historical Park; Fort Martin Scott; and the Pioneer Museum
What's Fredericksburg, Texas, Known For?
Fredericksburg has a rich culture and history and many hidden gems that attract visitors to the city. From wine farms to museums and fantastic shopping expeditions. The "smaller-than-average" city out of the main hustle and bustle can be pretty exhilarating.
Fredericksburg is known for its vast wine and dining locations.
Close to the wine route 290, where the best wines in Texas are made.
The Enchanted Rock State Natural Area is defined by an enormous pink granite rock surrounded by scenic views.
Antique shopping experiences
The Pacific War Museum attracts World War II enthusiasts.
Many festivals and concerts
People From Fredericksburg, Texas
Chester Nimitz, the Commander in Chief for the Pacific fleet in World War II
Lyndon B Johnson, a previous president of the US, was born 16km outside of Fredericksburg.
Where Is Fredericksburg, Texas?
Fredericksburg is in the Gillespie County, Texas State. Although you will find extensive city amenities around this city, you can easily slip away and find peaceful hill-country vibes just outside the city. Fredericksburg is not far from major cities and is a great place to enjoy the Winelands and beautiful landscapes.
Nearby Locations
Austin, 75 miles away
San Antonio, 70 miles away
Houston, 240 miles away
The famous wine route 290
Fredericksburg, Texas, is almost situated in the center of Texas. Most major cities are the same distance from Fredericksburg, about 75 miles out. This makes Fredericksburg strategically located, which is not too busy but still has the relevant amenities to enjoy a quieter break away from the busyness.
Layout Of Fredericksburg, Texas
Road 87 runs through the middle of the city, and most local amenities are here. This main street is divided into an east and west side of the town. The eastern side of the main road enters the city of Fredericksburg from Austin. The western side of the main street can exist either on the famous route 290 direction Harper or continue route 87 to Brady.
Areas In Fredericksburg, Texas
Cross Mountain West
Heritage Hill Country
Stone Ridge
Carriage Hills
Carriage Hills are close to the elementary school and an excellent area for families with smaller kids. Stone Ridge is north of downtown and has the more luxurious houses with a modern twist.
The Heritage Hill Country area is a peaceful community surrounded by nature and a beautiful creek, adding to the solitude. This neighborhood is most popular because of its amenities and safety. It is located on the eastern side, just outside the city and close to the hospital.
Getting About Fredericksburg, Texas
Fredericksburg, Texas, is a city but doesn't count as a major city. Thus, the safety measures might be better for alternative transportation measures to get to and from work or the shops. The average travel time for Fredericksburg residents is 14 minutes to work.
| | | |
| --- | --- | --- |
| Type Of Transportation | Fredericksburg | USA |
| On Foot | 5.8% | 2.7% |
| Public transport | 0% | 5.1% |
| Driving | 83.1% | 85.6% |
| Cycling | 1% | 0.6% |
Transportation use in Fredericksburg, Texas
Getting About On Foot
Fredericksburg, Texas, is a safe town and the amenities are close; thus, walking to the shops or library is not a problem. Those privileged enough to live close to work might also like to breathe fresh air by walking to work or getting the kids from school.
Using Public Transport
The only reason people in Fredericksburg seem to use public transport like Uber or the Wine shuttles is to enjoy the festivals and wine trails responsibly. No one uses these to get to and from work.
Driving A Car
The most popular transportation use for the people of Fredericksburg is to drive their own cars or carpool with others, whether to work in another town or fetch the kids from school.
Cycling To Get About
Cycling in Fredericksburg is more popular than in the entire USA, but only 1% of people use this method. However, recreational cycling is available in the hill country for people to enjoy and explore nature.
What To Do In Fredericksburg, Texas
Fredericksburg is a tourist destination mainly because of the abundance of things to do in this city. From wine trails to the beautiful nature destination, you will be swept up by everything to do in Fredericksburg.
More than 50 wine farms just outside Fredericksburg
Museums and Historic Monuments
Top 10 Best small-town shopping areas in the USA
Live Music and Festivals
Fredericksburg will surprise you with a rugged Texas ambiance and invite you into the world of their dining, relaxation retreats, antique shopping, and many festivals.
Wine Route 290, Fredericksburg, Texas
One of the reasons tourists visits Fredericksburg is because of the world-renowned Route 290 on this city's front porch. Explore all the wine favorites and book a shuttle to take you from one point to the next. The are many events throughout the year and many lodging options to choose from should you wish to stay a few days.
Antique Shopping In Fredericksburg, Texas
The ancient-looking shops will catch your eye first, and then the fantastic things these shops sell. The buildings still look like those in an old western movie, and the souvenirs, alongside fashion, décor, and furniture, are sure to make your trip to Fredericksburg memorable.
Museums Of Fredericksburg, Texas
With the city's rich German culture and history, you can be sure to see many museums around Fredericksburg. For example, the Pioneer Museum tells the tale of the first immigrant Germans. At the same time, the Pacific War Museum shares information and stories on World War II and Fredericksburg's involvement at the time.
Year-Round Events In Fredericksburg, Texas
Apart from the lively nightlife, the locals enjoy every week with the various bars and dancing events; there are many yearly events to attract tourists. Because of its German background, Fredericksburg has an Octoberfest each year that involves all the local breweries combined with the German spirit.
Other events include the annual Fredericksburg Food and Wine Festival, summer horse racing, and the Christmas light parade.
Where To Eat In Fredericksburg, Texas
Fredericksburg Brewing Company – German
Altdorf Restaurant and Biergarten – German
Chase's Place Cocktails and Kitchen – Fine dining
David's Old Fashioned Pit BBQ – BBQ
and many more
Where To Stay In Fredericksburg, Texas
1891 Grape Arbor House – Guesthouse
Hanger Hotel – Hotel
Enchanted Rock State Natural Area – Camping
The A-Frame Ranch – Cabins
and many more
Fredericksburg FAQs
Is Fredericksburg A Safe Place To Live?
Fredericksburg is an easy-to-live-in city, with a liveability score of 83%. It is a safe town with a school for each age and universities. It is not far from the major cities and adds peace to your life with its rugged Texan Hill Country vibe.
How Many Millionaire Households Are There In Fredericksburg?
Some might be shocked to know that 106 households are living in Fredericksburg, with an average value of one million dollars and more. This might be due to this area's high percentage of architectural and engineering jobs.
References: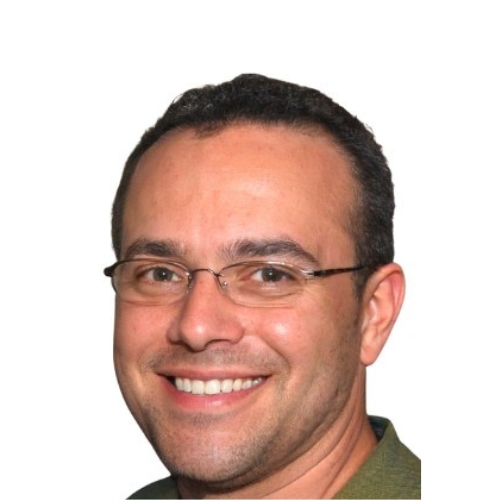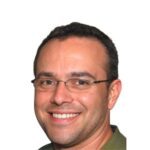 Christian Linden is a seasoned writer and contributor at Texas View, specializing in topics that resonate with the Texan community. With over a decade of experience in journalism, Christian brings a wealth of knowledge in local politics, culture, and lifestyle. He holds a Bachelor's degree in Communications from the University of Texas. When he's not writing, Christian enjoys spending weekends traveling across Texas with his family, exploring everything from bustling cities to serene landscapes.